Ultimate SEO Beginner's Guide 2022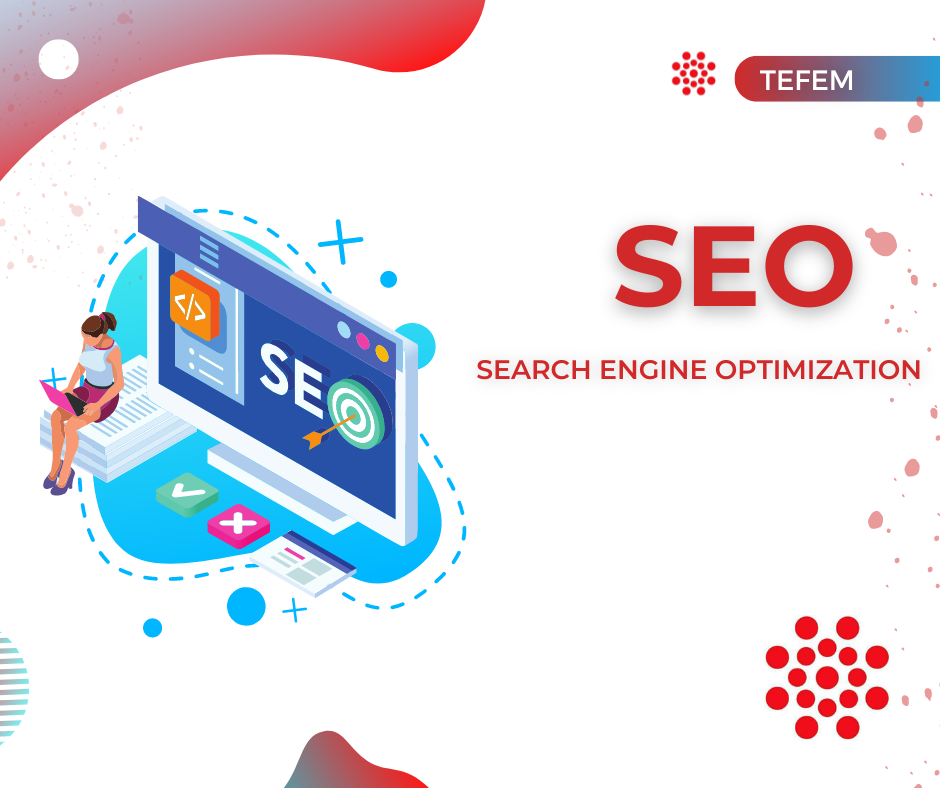 Even if you are a beginner as a blogger, this SEO beginner's guide will reveal that SEO is easy to learn by yourself in 2022, you can scale your SEO and start ranking on Google.
SEO has become an important part of every company's marketing strategy. If you want to get ahead of the competition, then you need to invest time and effort into learning the basics of SEO.
We are aimed to build free tech capacity in Women. Among our free training courses, we teach women Content Marketing and SEO. You can still benefit from our blog posts.
Nonetheless, this is the beginner's SEO guide for 2022.
What is SEO?
Search Engine Optimization (SEO) is the practice of increasing traffic to a web page or site through organic search results. This includes keyword research, continent development, Keyword optimization, internal linking, backlinking, etc.
It is a misconception that you need to be an expert at SEO to start ranking better on Google. In fact, even a basic understanding of SEO principles will improve your rankings. Here are some simple ways to get started.
How to Start with SEO
Recently, SEO is not limited to writing blogs. Copywriting and content marketing also need a background knowledge of SEO. Nonetheless, it may get a little intense when you are using SEO for blogs. In Fact, to succeed in blogging, you must have in-depth knowledge of SEO. So stick around as we uncover SEO when starting from scratch.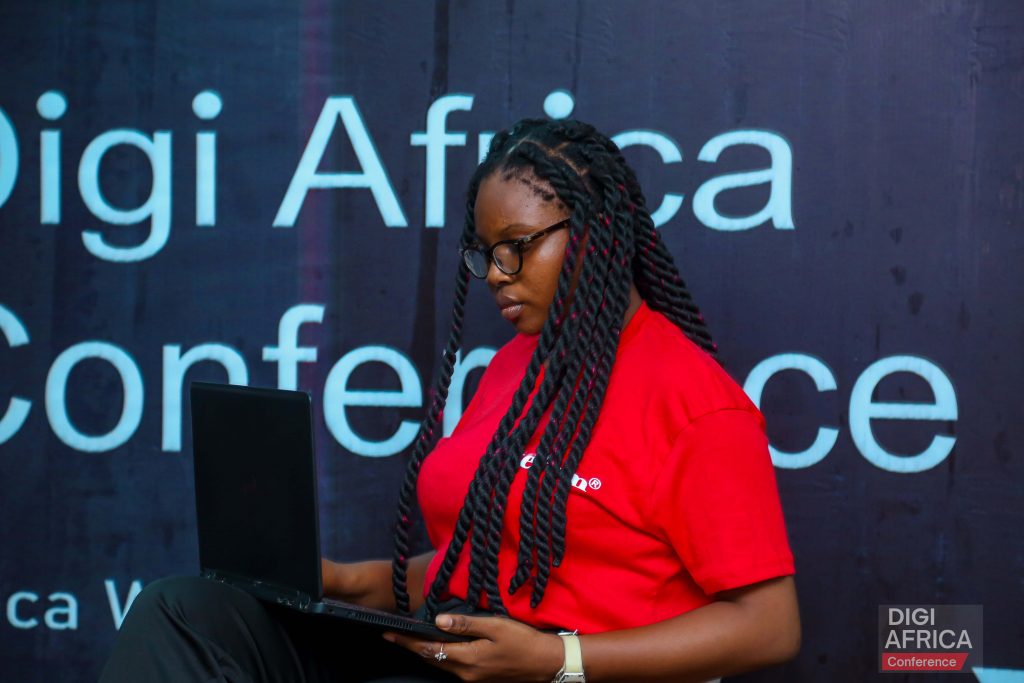 Understand Search Engines
It is important for us to note that we have different search engines apart from Google. There are Yandex, Yahoo, Bing, Baidu, DuckDukGo, and others. However, Google is popularly used across most countries and among SEO experts.
1. Google Want To Be Relevant To The World
Yes, that's right! Google wants people to find value in the platform. Back in the 1990's people were just stuffing keywords for google to rank them. This made most SEO writers focus on ranking while making Google worthless. Then a new feature rolled in, these features made Google know which content is useful and deserves to rank. In short, Google became smarter.
2. How Google Crawls Content on the Internet
Google introduced a smarter bot, known as SPIDER. This spider crawls the whole web for content and categorizes and decides the fate of the content. So if you make the spider happy by following the guidelines then your content has the potential of ranking once searched by people. However, there are hundreds of guidelines to make the spider happy in order for your content to be indexed (saved) and ranked.
SEO for All
3. Pick A Niche
For anything you do online, you must identify your audience and know how to target them. Hence, choose your niche.
For example; The Female Media Network (TEFEM) blog is niched to educate people, especially women on digital skills and the unlimited opportunities in the tech industry.
But if you are starting as a freelancer, then it will benefit you a lot better if you can still pick a niche in the long run. For example; a health SEO writer, cryptocurrency SEO Writer, etc. Furthermore, if you niche down you will become an authority. And Google loves to see authorities.
4. Keyword Research
Another crucial factor to consider when starting SEO is conducting keyword research. Keyword research helps your site attract your target audience.
Hence, identify the terms your targeted audience will be searching for. Additionally, there are keyword research tools that help you identify the best keywords to use.
5. Content Relevance
Have you ever been to a site where you couldn't find the information you hoped to see? Painfully, people still publish content that does not solve the readers' queries. This means that you should write unique, quality content that provides value to your audience. Moreover, people aren't going to read long pages filled with keywords.
Nonetheless, if you are set to follow the process above then you should aim to solve the queries of your audience.
You should strive to create value. Give people a reason to visit your site!
6. Backlinks
Links are the bread and butter of SEO. When someone shares a link to your page, it tells Google that this page is relevant to their query. So, the more links you have pointing back to your page, the higher you'll rank.
7. On-page Optimization
On-page optimization refers to optimizing your blog post, page, or article for search engines. This includes ensuring your title tags, meta description tags, alt text, keywords, and internal linking are optimized. Google uses this data to determine what your page is about and whether it should rank higher or lower in searches.
Because of how crucial on-page optimization is to an SEO beginner, this guide is for you.
8. Meta Description
The meta description is a brief summary of your page that appears below the title tag. This is usually 160 characters or less. Google uses this text to display snippets of your page in its organic results. So, it's important to write a compelling description that accurately describes what's on your page.
9. Title Tag
The title tag is the primary keyword(s) used to describe your page. It should be between 60 and 70 characters long. Hence, make sure to include your target keywords in the title tag.
10. URL Structure
Your URL structure should reflect the content on your page. Ideally, URLs should be descriptive and relevant. They should never contain unnecessary keywords.
11. Internal Linking
Internal linking helps users navigate through your site. It makes sense to link related pages together. You can create internal links using anchor text. Anchor text is the visible text that links and takes you to different parts of your site.
12. Off-Page Optimization
Off-page optimization refers to off-site activities that help improve your ranking. This could include guest posting, social media sharing, link building, etc. Linking back to your site from outside sources helps Google assess your authority and relevance and gives you a better chance of being ranked.
13. Backlinks
Backlinks are links pointing to your website from other websites. They are often employed as measures of authority and popularity. Backlinks are a ranking factor used by Google. Consequently, creating backlinks is a fantastic strategy to enhance your organic search results.
14. Social Media
Social networking is a fantastic tool for promoting your business. Hence, you may generate buzz about your business using sites like Facebook, Twitter, LinkedIn, Instagram, Pinterest, and others. This raises awareness and encourages additional traffic.
15. Content Marketing
You may advertise via content marketing by disseminating educational materials or blog entries. It is a fantastic technique to attract new customers and create high-quality backlinks.
16. Guest posting
A fantastic technique to get more exposure for your website is guest blogging. You may assist in building connections with decision-makers in your sector by writing on relevant blogs.
17. Video Marketing
Since this article is a beginner guide to SEO in video marketing is increasingly used in 2022. Furthermore, you can use this to retain people on your page longer. This will reduce the bounce rate. In a competitive keyword in your niche, SEO would typically embed a video that will enable communication with your audience by delivering a tale. Moreover, the text is harder to read than the video, which in turn encourages sharing.
18. Social Media
Social media is a great tool for SEO. By sharing your content on social networks, you increase its exposure and reach. And, the more people who share your content, the better chance you have at ranking highly.
Conclusion
Do not believe people who say SEO is difficult and perhaps too technical. However, from my experience SEO can be trickish and demanding when starting. Nonetheless, there are tools and plugins that are constantly making the SEO operation seamless for devoted and grounded SEO personnel.
SEO Beginner's Guide 2022 FAQs
Does SEO still work in 2022?
The plain truth is YES! Search Engine Optimization (SEO) still works. 
SEO  is a great tool for driving organic traffic to your website. However, it does require some maintenance and upkeep. Nonetheless,  Google continues to change its algorithm, which may pose some difficulties to people. This means that you should always be looking at ways to improve your SEO strategy. You can take up a course on Content Marketing & SEO from The Female Media Network.
In addition, there are general myths surrounding SEO and worse outdated techniques for bloggers. The most prominent of them all are keyword stuffing and link building. Google does not take it likely with a site once you contradict its algorithm routine.
 It means that you need to focus on quality content and user experience. This means writing great articles, having a great design, and making sure that your users have a good time while using your platform.
How can I improve my SEO 2022?
Reading through and digesting the article above will dramatically improve your SEO in 2022. Nonetheless, signing up for our Content Marketing & SEO class is a good way to understand the fundamentals of SEO. 
Nonetheless, following these guidelines will help
 Don't compromise a quality content
Boost quality content with a minimum of 1500 words
Your website should have the speed to help each page load faster on mobile devices
Become an authority in your niche. etc.
How important is SEO 2022?
One of the finest methods for company promotion is SEO (search engine optimization). The reason for this is that it enables you to focus on certain words and phrases that are associated with your goods and services. Hence, visibility of your website, products & services will be achieved.  This is particularly true for small enterprises, which may lack the funds to spend on conventional promotional strategies. As a result, many firms still consider SEO to be an effective strategy.
Therefore SEO is important in 2022. As a beginner, you should focus on learning and mastering the technique in SEO. Moreover, the demand for SEO experts is higher than the supply.
Reference
https://blog.hubspot.com/blog/tabid/6307/bid/33655/a-step-by-step-guide-to-flawless-on-page-seo-free-template.aspx