Opportunities For Women In Tech || The 10 Steps To Gain Employment In Tech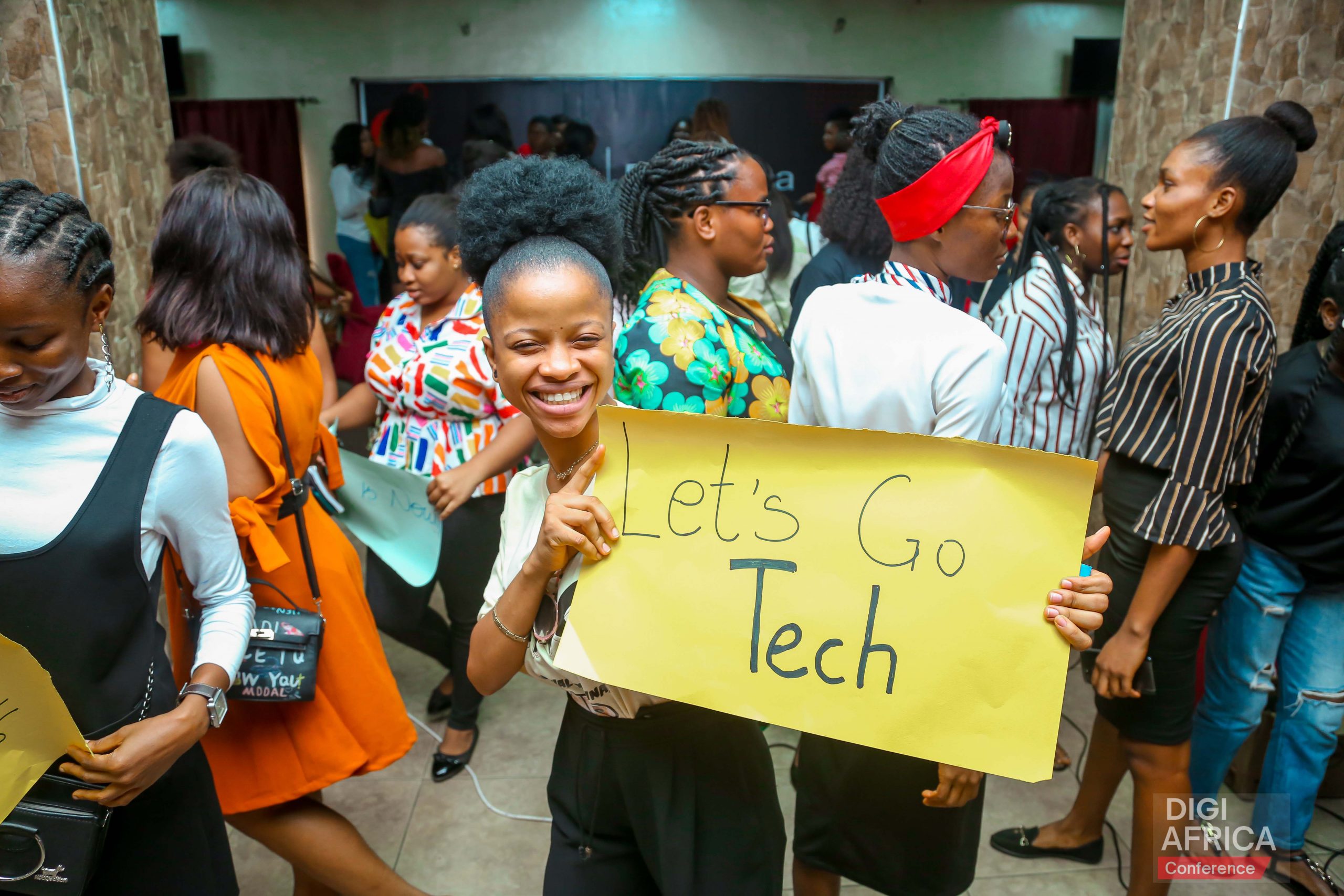 Opportunities for women in tech are emerging daily as employers and companies want digital skills for future wealth.
Opportunities in tech have never been restricted to male. However the general knowledge that tech is all about coding hindered the growth of women in the tech industry. Luckily in recent years there is high demand for digital skilled workers across the globe. Companies and employers are ready and willing to take you in.
Oh, I forgot to mention earlier on; The pay for a digital skilled worker is high. This is because the demand is high and the supply is relatively low. But you've got to be good, well trained and above all be confident in yourself and what you say you do.
Without spilling much, this article is for you wondering if there are opportunities for women in tech.
What It Means To Be A Woman In Tech
For clarity purposes working in the tech industry is not limited to coding. It includes different positions such as; copywriters, social media manager, ui/ux designer, community manager, virtual assistant and lots more.
So a woman in tech simply means taking up a career or working in the tech industry.
As simple as it may seem most women fail to embrace these opportunities for perhaps; fear, misconceptions and inadequate information.
Some companies and organizations have taken it upon themselves to foster and promote women's presence in the tech industry and The Female Media Network is doing her part in making sure women easily transition into the tech industry.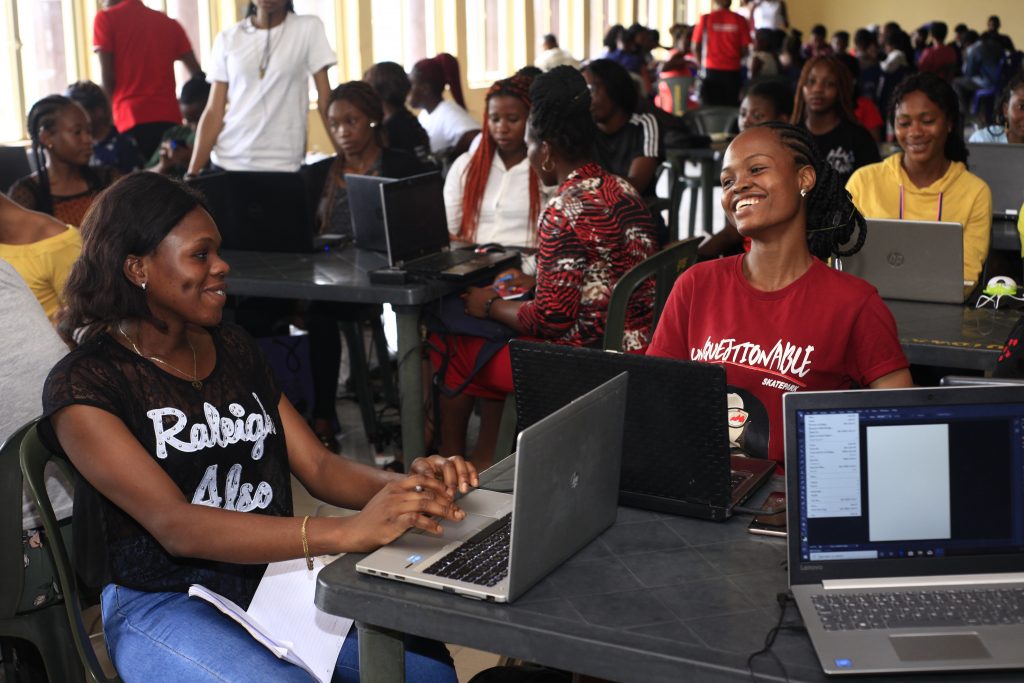 10 Steps To Gain Employment Opportunities For Women In Tech
Unlike our traditional jobs where you may not get lucky and most times are men inclined. The jobs in the tech industry tend to differ, as most employees are aiming for diversity in their work space.
Here are 10 employment opportunities for women in tech;
Joining A Community/Bootcamp
Like most women there were introduced to possibilities in the tech industry by a close friend, a campaign organized by an organization. To ensure growth, look for a community or bootcamp that shares a common vision with your goal and join them.
You are not doing the community a favour, rather yourself. A good example is The Female Media Network, she has her goal of training women across African. Hence any opportunity for improving her students she quickly integrates it into her program to help her students acquire more professional standards.9
Mentorship and Internship programs
Joining a community or bootcamp easily helps you secure mentorship and Internship programs.
In the tech industry your confidence should not be far from your reach. Mentorship and Internship programs aim to build your confidence by teaching and giving you the opportunities to practice and perfect your digital skill.
In addition, employers relate with organisations offering mentorship and Internship programs, to employ the digital skill they want.
Volunteering
Getting an opportunity to volunteer is underestimated. As a woman in tech, you need to sell your skill, volunteering is a good way to start before you can secure a job.
Recently volunteering organisations are moving to the online space and of course they need a techie to help them. You may not benefit directly from the organisations, but adding a volunteering service (that you are active in) to your portfolio will do more good than you can imagine.
Freelancing Site
Freelancing sites are platforms designed for employers who want digital skilled workers to go to get professional digital personnel.
Sounds too good to be true, right?
Yes, the world is changing at a fast speed. Companies sought for digital skill for future wealth, women in tech can benefit endlessly from this pool of high demand.
Do a little research and decide on the freelancing site that will favour your digital skill.
Social media Handles
Apart from digital skills employers want, they love to know your personality. Optimise your social media page to attract these employers.
The LinkedIn app is among the best platforms to share your story and perspective. You may get overwhelmed by the success story you see on your feed, but never stop sharing value in relating to your digital skill.
Women in tech are highly favoured in these platforms; most employers engage directly on these platforms and they may stumble upon your page. Unlike our traditional jobs where you only meet the employer on the interview day ( if only you are shortlisted from the endless list of applicants).
With the help of social media handles like; Instagram, Facebook, Twitter, LinkedIn etc your interview starts with what you put out there "content".
Your portfolio
Opportunities for women in tech are endless, only if you are above the beginner level. Regardless that you are male or female, employers will ask- can you do the job?
Your portfolio/CV should answer this question for you. Don't be afraid if you are just starting as a woman in tech; volunteering, internship will help you secure a spot.
Reviews/ Recommendations
If you offer a digital skill for an organisation, a company etc. Alway ask for their reviews or recommendations, and don't fail to show it off across your social media page and CV when needed.
These reviews and recommendations will give you more credibility, because most employers trust their colleagues.
Migrating and working Aboard
Opportunities for women in tech are endless. All you've got to do is learn and master a digital skill and watch as you grow.
Most western countries are incorporating digital skills for the future, hence there is a high demand for digital skills. Since the tech industry has less than 20% of women, these employers are actively searching for women in tech and providing opportunities to travel abroad and work there.
Promotion
Following the steps above will ensure that you are constantly promoted from one level to another or from one company to another.
One thing this article is clarifying is that- opportunities in the tech industry are endless. Discovering these endless opportunities as a woman in tech in this early and demanding time, you will be of advantage.
Certain positions are dominated by little or no women. And as such, once you are too good to ignore you easily become an asset in the tech industry, no matter your age.
Adding an additional digital skill to your Portfolio
Remember this theory " change is constant" ? In the tech industry it is triple true. In essence to stay on top of the game, you need to always learn and never stop.
Adding an additional digital skill that is related to your portfolio will be an additional bonus through your journey.
Unlike our traditional jobs where gaining employment is a nightmare, the tech industry is offering opportunities for all even from the comfort of your home. Fortunately most companies are intentional on opening opportunities for women in tech.
How To Get Into Tech As A woman
Getting into tech is not hard, all you need to do is make your decision. This is why The Female Media Network are sensitising women to open their mind to the possibilities to opt in for a career in the tech industry.
If you follow the steps above you are in the right direction on getting started in tech.
Jobs For Women Without A Degree
The tech industry does not place emphasis on a college degree. Having a college degree with no digital skill cannot give you an opportunity in the tech industry.
The tech industry favours women with digital skills, having a certificate of the digital skill from a reputable Tech Institute is an additional benefit.
So basically, what matters in the tech industry is the ability to be effective in the task "getting the job done".
Women In Tech Event
Women in tech events range from; conferences, bootcamps, hangout sessions, webinars etc. As an aspirant or woman in tech you can easily find such opportunities online.
The Female Media Network is proudly hosting various events for women trying to navigate and upskill in tech.
The benefits of these events are as follows:
Women in tech come together in the sole purpose to educate you on opportunities in starting a career in the tech industry
You are given practical steps from their experiences
Engaging in these events allow you to meet with likeminds to foster your growth process
You are trained to become a professional with anyone of the digital skill you opt in for.
Conclusion
For you to stumble on this article you must have decided on starting a career in the tech industry. Well that is a good and rewarding decision, however you have to learn and earn a digital skill.
Most employers want a digital skill and the 10 steps already treated above are guides to attract these jobs. In addition, since most companies are incorporating digital skills for the future, harnessing these skills to your profession won't be a bad idea.
The Female Media Network knows it may seem troubling for women to embrace these opportunities in the digital world, hence we are providing cohorts across Africa for women to be involved in this revolutionary industry.
Reference
https://taxandbusinessonline.villanova.edu/blog/women-succeeding-in-technology/
https://amp-theguardian-com.cdn.ampproject.org/v/s/amp.theguardian.com/careers/2020/dec/14/tech-careers-for-women-what-are-the-main-roles-and-how-do-you-retrain?amp_gsa=1&amp_js_v=a9&usqp=mq331AQKKAFQArABIIACAw%3D%3D#amp_tf=From%20%251%24s&aoh=16525884151142&csi=1&referrer=https%3A%2F%2Fwww.google.com