How To Harness Mentorship and Internship Opportunities To Build A Career In Tech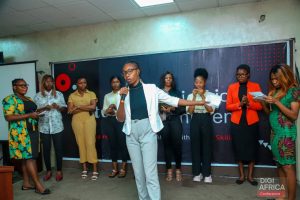 In today's competitive job market, mentorship and internship opportunities in tech are essential components of career development. But what if you don't know where to start?
There are many ways to gain experience in the field of technology. One way is through mentorship programs. Learn more about these programs and how they can help you build a successful career in tech. A mentor is someone who helps another person achieve their goals. It doesn't matter whether you're looking to land a new job or advance within your current role, having a mentor can be extremely beneficial.
With the rate at which the world is experiencing huge advancements in technology, learning a technical skill is one way to stay relevant. However, having mentorship and internship opportunities is another way to quickly gain a mastering to build a sustainable career in tech.
In building a career in tech, the role of mentorship and internship programs is quite essential and should be harnessed for greater productivity.
This article is set to direct you on how to harness mentorship and internship programs to build your career in tech.
Also Read: Top 20 Benefits of Learning A Digital Skill
All about Internship
An internship refers to a work experience that lasts for a proposed period of time and exposes an entry-level applicant to a particular industry or career of interest.
Internships are a great way to gain relevant experience about a job.
Most companies are usually more comfortable employing someone who has had some experience in a particular field but they seem not to remember that it is by getting the job that you build the experience.
So internships give you the privilege of gaining the needed experience in the work environment
Why mentorship?
A mentor is someone who has made significant progress in a particular field and is able to give advice and support to another who is less experienced.
Mentors help the mentee in making the right decisions as it pertains to their career path.
Take for instance a programmer who has been in the business of developing sophisticated apps that could solve a lot of problems. Such a person is in the best position to help a newbie in the tech industry who desires to venture also into the development of applications. The mentee wouldn't have to learn things the hard way by "trial and error". Instead, he would have someone lead him through the process and expose some hidden context that may be difficult to discover at first.
Mentorship programs provide the platform for such a kind of learning experience and are of so much value in the information technology industry.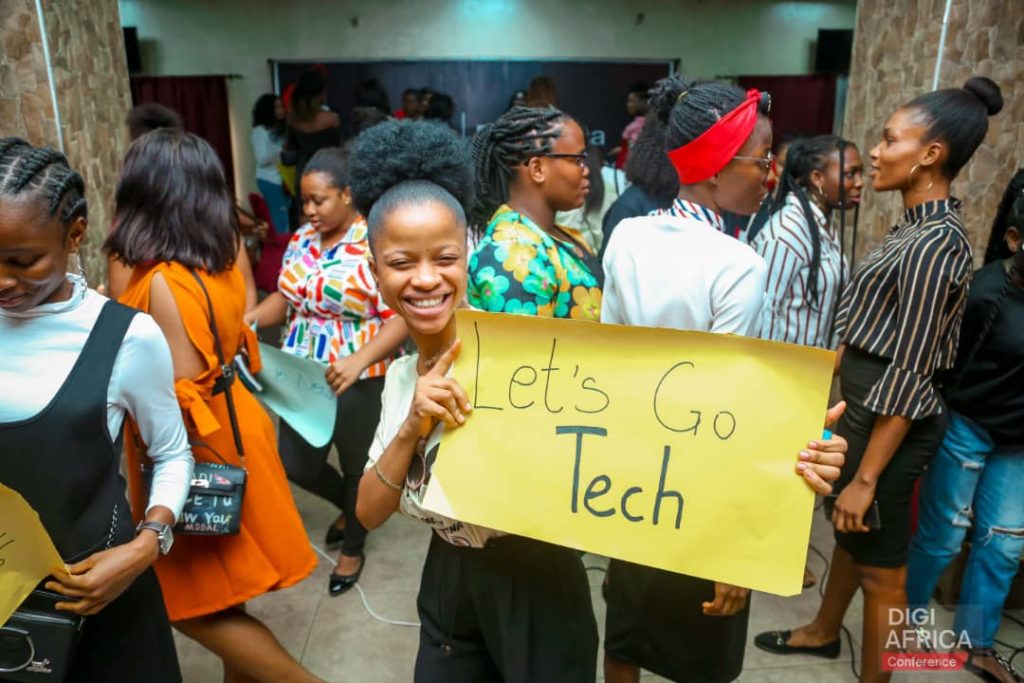 Are mentorship and internship the same?
While mentorship and Internship are both geared towards the development of a person, they are not the same.
The internship opportunity provides the trainee access to a particular industry where he could engage in all of the practical work involved while building his experience in that field.
On the other hand, the mentorship program is between a person who is more experienced in a particular field and is willing to give valuable advice, lead and help build the professional network of a less experienced person.
Importance of Mentorship and Internship Opportunities in Tech Career building
1. Clarity on specific Career of interest.
Undergoing an internship program helps you to identify a specific area of interest having been exposed to the workspace and the different fields that exist.
2. Helps in resume building.
Most internship opportunities may not offer payment but you have an edge over someone who hasn't had much exposure to the work environment.
As such, including this to your resume is an added advantage to the applicant when going for a real-time job.
3. Development of new skills.
In having to work with other leading guys in the industry you get to develop new skills as well as refine the ones you had previously. By engaging in the tasks and assignments as given by your mentor you'll realize a drastic change in your leadership skills.
4. Gain experience.
Working as an intern in a particular tech industry provides an opportunity to gain relevant hands-on experience that can not be compared to that gotten in a classroom.
5. Encourages Networking.
Internship programs encourage Networking and provide a platform to meet other professionals in the field. This could eventually open up doors of opportunities in the nearest future for you.
Therefore if well maximized, there is a high likelihood that a full-time position is well underway.
6. Raises your confidence.
Having to work on a task and receive necessary criticism would build your confidence in subsequent times when faced with a similar issue.
7. Accountability in achieving set goals.
Mentors hold you accountable to achieve your goals.
They guide you every step of the way and accelerate your progress in your field of interest.
8. Financial compensations.
Some organizations that offer Internship opportunities make available financial compensation to their interns while some do not.
This is only an added advantage if you're opportune to work with those that offer pay.
Also Read: 8 Reasons Tech Salaries Are High
Steps to Build a Career in Tech
The following steps should guide you on how to build a career in tech.
1. Engage in Research
In deciding to start up a career in tech you'd have to make good research on the various areas you could explore as Information Technology is quite broad.
You could start your findings by use of online search engines and then ask other professionals that are excelling in their various fields. You could also locate a mentor by doing this.
Some major areas in tech include;
Web development
Product design
UX/UI Design
Data science and analytics
Content Marketing
2. Decide on a specific area of interest.
Now you have gone through the various options available, you should be able to decide on which you found most interesting to explore.
Finding a link between what you currently love engaging in and the necessary skills involved in a particular career option is one good way to decide.
For example, someone who has previously enjoyed fumbling with written words and putting content together could consider a career option in Content Marketing or Copywriting.
Once you are able to make a decision, get started immediately.
3. Source for a Learning Platform.
The next thing you have to consider is where you could get the needed skills and knowledge in the particular field of interest.
You can find a number of them online, both the free learning courses and those that require payment.
4. Build projects.
One way to track your progress is to build projects while you learn.
This is also what you could share in your resume as part of your work experience.
Remember employers do not only want to hear you have knowledge about a particular thing they want to see what you have accomplished with such knowledge.
Also Read: Tech. 10 Very Easy steps Needed to Transition into A Tech Career.
5. Harness Mentorship and Internship opportunities.
Mentorship and Internship programs are a great way to build your career in tech. This is because you would be receiving valuable advice from a more experienced person and then the internship would expose you to the work field for meaningful practical work.
How to Harness Mentorship and Internship Opportunities
There are several internship opportunities in the tech industry out there but one thing is sure.. these opportunities would not come running into your open arms, you go in search of them!
You can begin this journey by making a search online. Search for companies that are involved in your particular area of interest and note them down.
Next is to follow their websites and blog posts regularly to stay updated about their recent activities.
Once you have been able to locate a particular opportunity that is available, you start making preparations as to how you would ace the interviews that may be conducted. Trust me, no leading company would like to let mediocre into their space, therefore they take special efforts to select the best of the best.
In preparation for the interview, you can consider meeting with a coach who is quite knowledgeable on how the interviews are conducted.
You'll do just great!
Platforms to look forward to for mentorship and internships
There exist a large number of tech companies to be on the lookout for.
Listed below are some of the leading companies in the tech industry and other upcoming ones that are doing great things already:
Microsoft
Adobe
Google
Apple
Pinterest
LinkedIn
Twitter
Facebook
Amazon
Cisco
L'Oreal
TEFEM (The Female Media Network)
Most of these companies offer physical training to their interns while a number of them train virtually and allow you to work remotely and engage in tasks from any particular part of the world that you are.
They also get mentors attached to their interns almost at once while some don't run mentorship programs aside from internships.
Furthermore, The Female Media Network is a non-governmental organization where all African women between 18-65 years are eligible for mentorship and internship opportunities in tech. This initiative came about due to the 6% of African Ladies in tech. Fast forward to 5 years, The Female Media group is still producing hundreds of tech Ladies through her mentorship and internship opportunities in building tech careers.
Also Read: Opportunities For Women In Tech || The 10 Steps To Gain Employment In Tech
Frequently Asked Questions
What is Tech Mentorship?
Tech Mentorship involves a relationship between a mentor and a mentee with the mentor being one who is quite experienced in the technology industry and is willing to lead, advise and train a less experienced person. He does this by helping the mentee in making good choices, holding the mentee accountable for achieving his set goals, giving tasks and projects to work on, and introducing the mentee to other highly intellectual professionals.
How do you grow as an Intern?
You can grow as an intern if only you're determined and ready to do the work.
Be goal-oriented. Set clear and achievable goals.
Build projects. Make all the mistakes and learn on the way.
Keep track of your progress. Consider journalling and subsequently sharing your experience and knowledge in the form of articles so as to give back to the tech world.
Get a mentor.
Collaborate with others in your field.
What are the goals of an internship?
The primary goal of an internship is to gain some relevant work experience in a particular field of interest.
Nonetheless, some other benefits are also achieved while undertaking an internship; it builds your resume and increases your network.
Are virtual internships possible?
Virtual internships are very much possible, especially for those in the tech space.
Virtual Internships require the intern to work remotely with the company while gaining experience in handling tasks and projects. With the ongoing rise in technological advancements, there is no limitation to achieving such.
Why do tech companies hire interns?
Tech companies look forward to hiring interns due to a number of reasons some of which may include;
1. Introduction of new ideas and perspectives. The younger ones are believed to have a wealth of knowledge that is yet untapped and so tech companies have come to recognize this and therefore are willing to bring their ideas on board for greater progress.

2. Serves as a system of identifying prospective employees. Taking in interns is one of the safest ways to closely monitor and decide on who is the best fit for a role without having to first employ them and decide later on to lay them off.
Conclusion
Gathering relevant experience as an intern is very vital in building your career in tech. You only have to locate an existing opportunity, make applications and just start. Build on projects and stay consistent in the game, sooner or later you'll become proficient at what you do.
References