30 Ultimate guides on how to get clients on LinkedIn-2022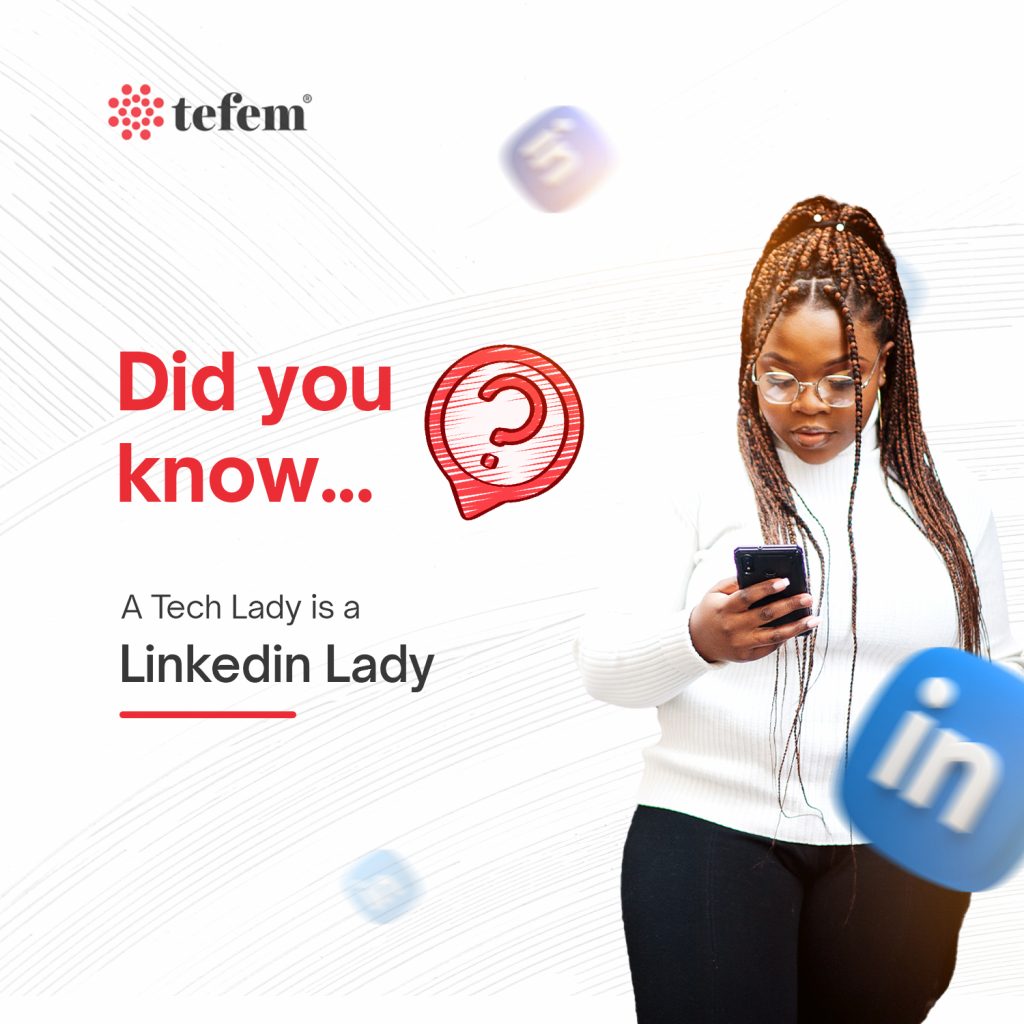 How to attract high-paying clients is often a challenge for most LinkedIn users. They are often stuck with how to approach a potential client to freelance a skillset.
LinkedIn is becoming a powerful tool for job seekers and professionals alike. The social network allows you to connect with potential employers, build professional relationships, and even land new jobs.
This free social networking service will enable members to create professional resumes called "profiles." These profiles allow you to share information such as skills, experience, and interests. Unfortunately, the setting of the ideal profile is a nightmare for newbies.
If you are a newbie or even a pro on LinkedIn, but you feel lost in the 830 million members that are signed up on LinkedIn, I have good news for you!
Although LinkedIn is still growing with 830 million members, in reality only 22% of this population visit the site. Furthermore, less than 8% are unlocking and experiencing the benefit of LinkedIn.
Moreover, the site offers a free account, so you should get an account running. Hence if you want to benefit from the marketplace LinkedIn is offering, then read, implement and master these 30 LinkedIn guides that respect the 2022 algorithm.
The 30 Guide On How To Get Clients On LinkedIn
LinkedIn has become the leading social network for professionals worldwide. If you want to connect with potential clients or even recruiters, LinkedIn is the place to be. In fact.
There are many ways to get clients on LinkedIn. This article provides 30 strategies to help you build your profile and attract new connections.
Also Read: 10 Digital Skills Every Lady Should Know IN 2022.
How to create a profile on LinkedIn
Your LinkedIn profile should be considered your home on the platform. If Someone comes looking for you, then they should find you. Hence, establish your professional identity, by exhibiting your accomplishments and talents. Your profile should be strategically decorated with your skillset. This is a useful tip on how to attract high-paying clients on LinkedIn.
These are the golden secrets on how to set a 5-star LinkedIn profile;
Ultimate attention is placed on your LinkedIn home if truly you want to attract high-paying clients on LinkedIn.
1. Have A Value Proposition
Unfortunately, the majority of people on LinkedIn don't have what to offer. They probably heard you can easily get jobs on the platform and boom they quickly create an account.
Hence, having a skillset is important if you are wondering how to get freelance clients on LinkedIn.
2. Define Your Audience
This is an underrated tip. Nonetheless, if you want to know how to get clients on LinkedIn, then jot down who your post should be addressing,
If you want to attract high-paying clients on LinkedIn, then identify them. Identifying them is half the problem solved; your post should answer; their doubt, their queries about why they should approach you for business.
3. Create A 5-Star Profile
Don't just wake up one morning and create a LinkedIn account all because you heard from a friend about it.
Do your research, because LinkedIn has a lot of opportunities if you get the fundamentals right. Nonetheless, here are the characteristics of a 5-star profile on LinkedIn
i. Upload a professional passport size photo (I don't imply the usual passport we don't smile.)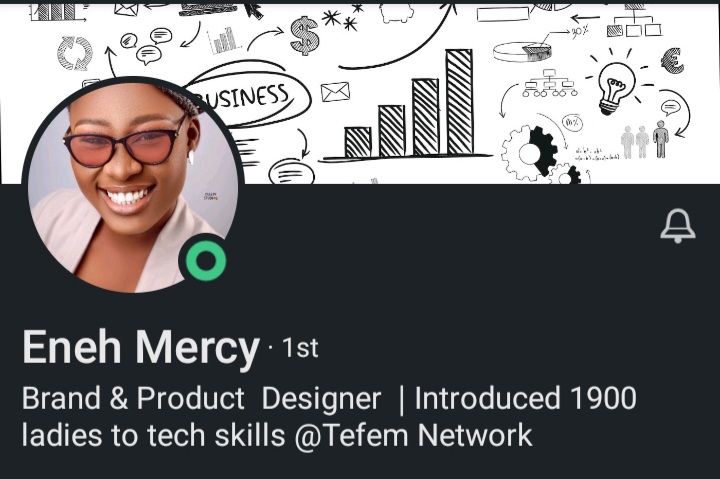 ii. Upload a background picture to serve as an explanatory guide on what your page is about.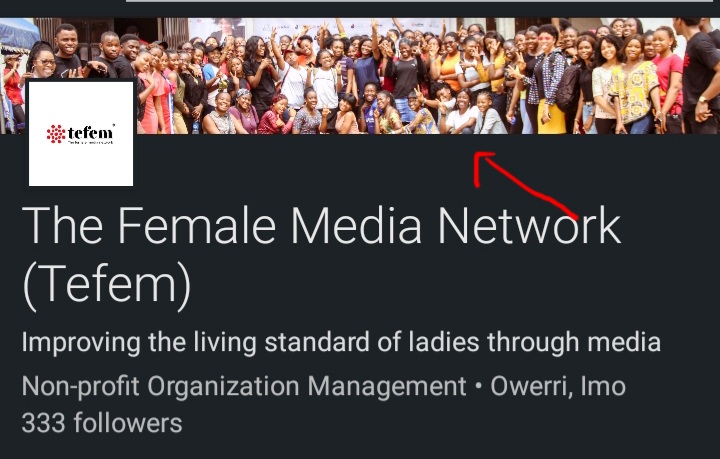 iii. Craft out a unique hook to get your visitors clicking on the sea more.
Pro-tip; Check 10-20 top personalities in your niche. Only get inspirations and fellow models, but don't copy them.
iv. Let your personality reflect on your profile. That is a pro tip on how to attract high-paying clients on LinkedIn. Because these clients want to know who you really are aside from work life. Your command and use of English can show them, that neatly and consciously crafting your about page is crucial. But please avoid sounding like a robot.
v. Add your credentials, certificates, work experience, etc. If you don't have one, you can enroll in The Female Media Network and get a recognized certificate.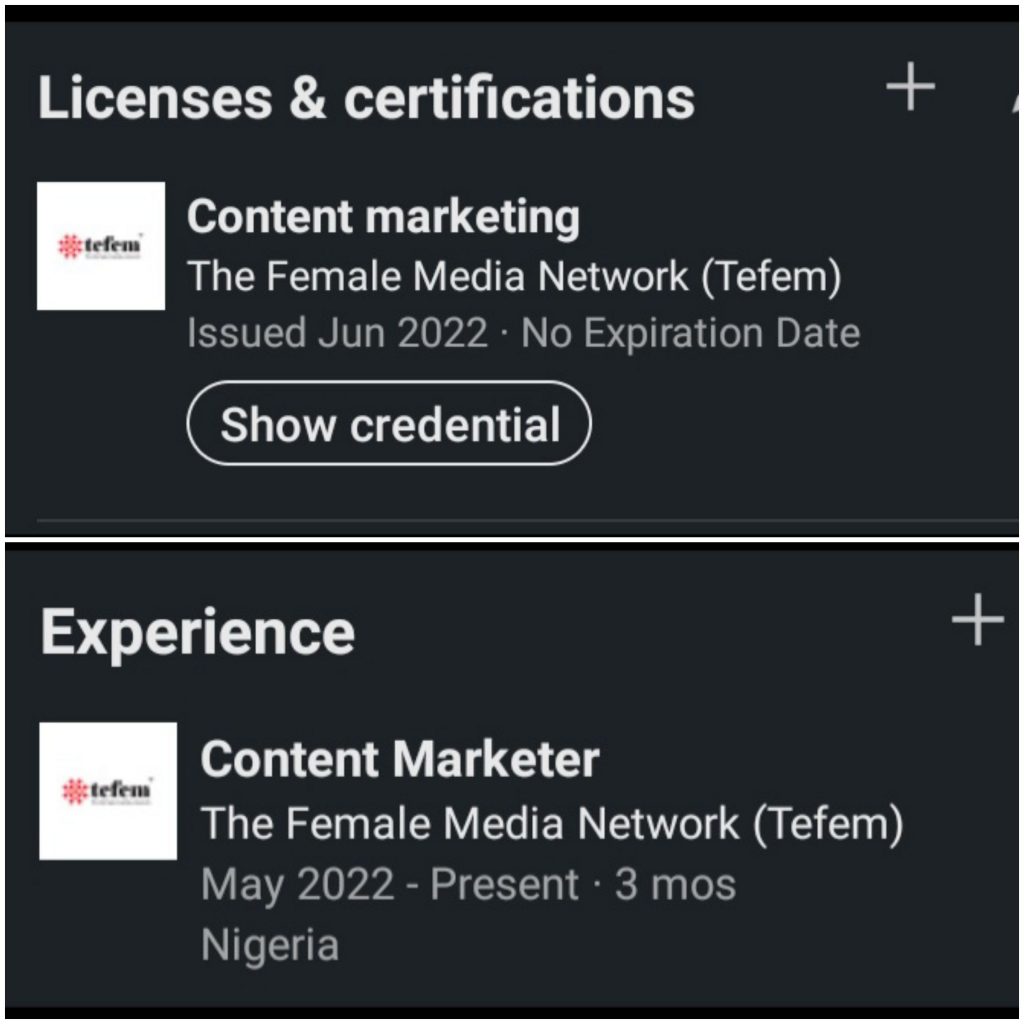 vi. Add relevant keywords to your profile. If you are a graphic designer, the keywords are; graphic designer, experienced graphic designer, and graphic designs. Sprinkle these keywords on your profile page.
This will enable your profile page to pop out once a potential client types in 'graphic designer' on the search bar.
3. Send Out Connections/ Follow
Get connections that are relevant, and get the top personalities in your niche. The number you wish for depends on you because there is little responsibility attached. Nonetheless, these responsibilities will show you how to reach out to potential clients on LinkedIn.
4. Engage With Post On LinkedIn
In 2022, LinkedIn is now known as a School Of Thought. Hence, if a post sparks up interest, or doubt or it resonates with you then do yourself a favor and comment.
But if the post does not resonate with you, scroll past it.
Avoid the 95% mediocre comment 'thanks for the info' ' useful tips'. Rather, try as much as you can to say briefly what you learned, your advice, etc.
By doing so, you are gaining some confidence to make a post, you are getting to insist on what and how a LinkedIn post in your industry looks like. But more importantly, you are attracting targeted followers and connections.
Also Read: Top10 Platforms to Learn a Digital Skill
5. Make Post And Be Consistent
Don't forget LinkedIn is a school of thought, and a school needs a teacher. Use this opportunity to tell your story, of who you are. Don't be shy, without posting how do you intend to approach Someone on LinkedIn for business? Even if you succeed, it won't be fruitful. Most people you interact with check your profile to see what you talk about. By making a post at least 3 times a week, you are gaining more audience, gaining confidence in yourself, and reaching out to potential clients on LinkedIn.
6. Beware Of Imposter Syndrome
In case you have never heard of this syndrome; It is simply the feeling of not doing enough.
This is why most people stop posting consistently on LinkedIn. To avoid this syndrome, don't fuse on the number of likes, comments, shares, and followers/ connections.
Rather, focus on the big picture that is months to come;
i. A free platform to get your foot out the door
ii. The biggest online platform that will attract high-paying clients
iii. The ultimate, CV you will ever need in the 21st century
iv. You get to tap knowledge from like minds
v. (the list is endless)
Pro tips: Prepare for the rainy days. What this implies is that you should draft posts as often as possible. Because the simple way how to reach out to potential clients on LinkedIn is by showing up consistently.
How To Write The Perfect Post On LinkedIn
7. Avoid Being A perfectionist With Your Post
The superstar you look at on LinkedIn started posting years back. Hence, they have learned how to attract high-paying clients on LinkedIn. Don't beat yourself trying to be like them, in fact, you will fall into the pit of 'not posting consistently'.
Write in a refined manner, but in your own style. With time your connections will become fascinated with what you say and how you uniquely say it. Furthermore, the more you strategically post you become a master of your brand. How to approach someone on LinkedIn for business won't be a problem anymore, because you have discovered your unique way of using your voice.
8. Your Writing Matters
The LinkedIn algorithm won't persecute you if you write poorly written work. However, people will! I bet you must have seen a misspelled word in an advert, in your mind you must have condemned the brand 'this brand can't even spell simple…'
By now you should know that the LinkedIn app is a platform you are constantly advertising yourself. Hence, take your branding more seriously, and write and format your post. Try as much as possible to make your post readable and understandable. This is how to attract high-paying clients on LinkedIn
Pro Tips:
i. Read up Everybody Can Write by Ann Handley.
ii. Again, you should write on Google Docs, so you can see errors. When you are done, format it (look for irrelevant words that are making your sentence long and cut it short).
iii. Keep the sentence short, choose a unique emoji (optional)
iv. Read out the finished work.
9. Hook Scrollers
A hook is what gets people interested in what you post. Only 3 lines of your post will be shown to people. Trust me, if your hook is not captivating people will scroll past. Hence, make do with the 3 lines, by knowing what your audience will be interested in.
11. The Content Marketing Hack
Don't be fooled that LinkedIn is a professional platform, so all your content should be like a machine. You need to strategize to market yourself, that is how to get freelance clients on LinkedIn.
Most people on LinkedIn are only feeding their audience motivational speeches. However, you should be able to market yourself to answer the doubts of your potential clients.
Here is The Female Media Network Gift To You!
Monday- Drop an inspirational post. But it should be related to you, your struggles in your industry.
Tuesday- Use a storytelling technique to talk about a problem in your industry.
Focus on providing the solution
Wednesday- Share tips and tricks you are using to ease your workload
Thursday- Use a storytelling technique to talk about how you solve problems in your industry
Friday- Share your story, so people will know you.
Also Read: The Female Media Network (TEFEM)
How to attract high-paying clients on LinkedIn won't be a problem if your content is packed with value. Out of the 5 guidelines, you can choose only 3, which is fine. But the problem most newbies will ask is – 'But I don't have experience'. Fortunately, this article is for the newbie and pro. Hence let's share how to get inspiration on what to post.
12. Create An Original Post
I know you must have seen some powerful, insightful, and creative posts on LinkedIn. Fact is the more a post is creative and helpful to you, then you follow them up.
How you get clients on LinkedIn is by crafting your post to be original, creative, insightful, etc so as to build an audience.
Pro Tips:
i. If you have nothing to talk about, it is an indication you need to consume more materials.
ii. Listen to people in your niche, podcast, youtube, etc
iii. Repurpose post, from your old post as well as others. This means that you can craft out 2-3 new posts from a single post.
iv. Try as much as possible to get a recommended book in your industry. Read it and share what you have learned.
v. If you have the opportunity to go for a conference/class on your niche then do yourself the favor of recording or jotting down notes. Come on LinkedIn and educate us on what you have learned.
vi. Get inspiration from your niche preferred platforms. Twitter is an insightful platform to generate ideas.
13. Add A Call To Action
This is simply telling who is reading your post what to do next. You must have seen "fellow for more content like this", "tell me which tip you found helpful". Your call to action should fit the content you are publishing.
How To Understand The Linkedin Algorithm To Get Clients
14. The LinkedIn Algorithm Should Be Your Friend
How you attract high-paying clients on LinkedIn can be a bit tricky. But understanding the LinkedIn algorithm will help you.
The algorithm wants more people to stay on the app, hence it will promote useful content.
However, the bots can't go through all the posts to know if your content is valuable. Through the engagement process of your post, the algorithm will detect if your post is valuable.
If your post lacks engagement; likes, comments, etc after a while. Then all the effort you put into a post may not be really appreciated.
So how do we cheat the algorithm to reach out to potential clients on LinkedIn?
15. Engage In Posts Before You Publish Your Post
10-20 minutes before your post, endeavor to look up your favorite personality posts within your niche and engage with it. Not 1 but a minimum of 5. After you finish giving a meaningful contribution to the post you can hit the publish button.
Uncle Algorithme will boost your posts because it thinks your content will be as valuable as the post you commented on.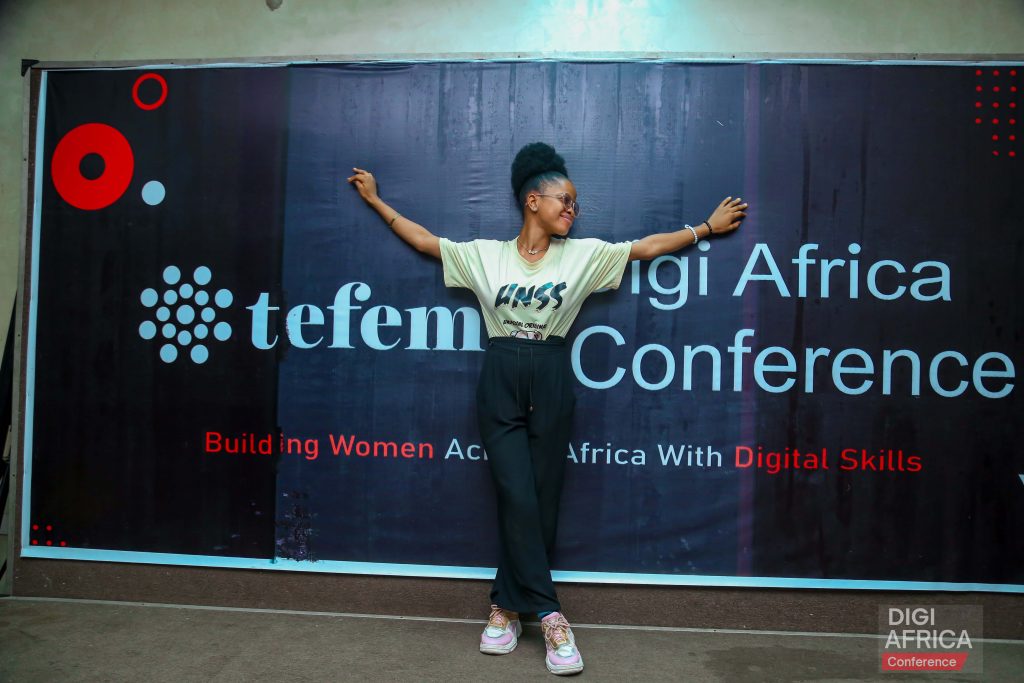 16. Add Images/Videos
Now you are certain that your post will gain a wild audience. You have the power to make this audience read, like, comment, and possibly share by adding graphics. People love to see graphics; your picture, your videos, or another that is highly engaging and related to your post.
Remember the more the likes, and comments the algorithm pushes your article forward. I bet you have been persuaded by an Image to hit the like button without even going through the content. Likewise most people on LinkedIn, hence invest in high-quality photos, videos, and graphics. Pro Tips; you can use an image on LinkedIn 20 times, so get 5 good photos and interchange them well. If you like to start doing videos, people will engage and Uncle Algorithme will promote your post.
17. Stop Posting
If you are not getting enough engagement, it is advisable you stop hitting on the publish button. Sadly, we are going to go against what we earlier recommended. However, you don't want the algorithm to mark your content as not useful. So go back, and check all your posts for; grammatical errors, is what you are writing any use for your audience? Remember you want to get clients on LinkedIn! Hence your writing should be majorly tailored to attract these high-paying clients on LinkedIn.
Use these periods to know how to write the perfect post already detailed. Nonetheless, it is highly recommended to still engage in people's posts.
18. Join A LinkedIn Community
You can actually cheat the algorithm if you have a community that always likes and comments on your post. However, this is my least recommended advice for the reasons below
i. Most of these communities are paid for before you join
ii. It is time demanding! If there are 100 members, 40% will post daily, hence you will have like and comment on all
iii. You are obliged to engage even when a post from these members does not resonate with you
Since your goal on LinkedIn is how to get clients on LinkedIn, their more effective ways the algorithm will help reach your potential clients.
19. Genuinely Engage In Post
The importance of engaging in people's posts cannot be overemphasized at this point!
Turn on the bell notification of 5-7 accounts that has your target audience on LinkedIn. This will enable you to get notified once they make a post, so you are among the top 10 to comment. Not only will you get a reply back, but the algorithm is slightly noticing you.
But most importantly, you are reaching out to potential clients on LinkedIn. That is why we advise not to give general comments, rather add value, politely disagree, thank them constructively for the insight, etc.
Also Read: African Women and the Digital World: TEFEM Changing The Narratives
20. It Is Time To Put On The Creators Mode
This mode will enable the majority of people to follow you rather than connect with you. If you are followed, you will have fewer responsibilities on the app. Because the feed of your 1st connection will always appear on your feed. Hence, connect only to profiles that resonate with you.
General Don'ts On LinkedIn On How To Get Clients On LinkedIn
21. Avoid Cold DM
Most people are using this strategy and it is increasingly becoming annoying to people. If you are wondering how to approach Someone on LinkedIn for business, then set the pace for them to contact you. You can achieve this by showing you are an expert in your field. Hence all your content should be valuable; post and comment alike.
22. Abort Being The First To Comment
LinkedIn will even suggest that you comment first on your post. However, commenting first is not advisable, because it is suspected that the algorithm may not favor your post. You may be the first to like the post, but wait till you get a comment before you comment.
You can try it out between 2 posts. Be the 1st to comment in one while the 2nd in the other, and see the number of reaches your 2 posts have.
23. Don't Plagiarise Someone
It will be a shame if you go through all this work to get clients on LinkedIn, only to plagiarise another. LinkedIn will automatically take off the post. Again the original owner may screenshot the post, and that will be a stain on your reputation. If you think they won't know, you are wrong! LinkedIn is an ecosystem!
If you get an article, picture, or video make sure you tag the owner. Alternatively, you can visit the site where you got the post.
Others:
24. How Often Should You Post?
There is this general misconception of posting every time, worse 2-3 times per day. This is wrong, more than a post may appear spamming to your potential clients. However, if you post valuable content per day it will do more magic than the former.
Hence, put in the effort for one post per day. You can also stick with 3 days per week, and call the shot at your pace.
25. Should You Be Worry About The Time To Post?
It may have been argued that LinkedIn is not like Instagram and it's like. However, the algorithm may be similar. Hence post when people are likely to be online, so you can get your first like and comments. The algorithm will then work on your behalf later that day or the next. Don't be surprised if your post from yesterday is still getting likes and comments, because the algorithm will put your post on your followers' feeds.
Pro Tips: Study when top personalities, with the same time zone, publish theirs. If you set a bell notification, you will see it mostly morning and night.
Why they post at night is because they want their post to appear on their foreign followers.
Generally, 9 am-1 pm is ideal. Nonetheless, you are free to discover when works best for you.
Frequently Asked Questions
How Do I Get High Paying Clients From LinkedIn?
This article has detailed the secret most people pay for. Nonetheless, this is the summary of how to get high-paying clients on LinkedIn:
Instead of wasting valuable time sending them content and thank you messages that they receive from 89% of their time on LinkedIn. You should devote your time to optimizing your profile, and sharing valuable content to show you are an expert in a chosen niche.
Genuinely engage in others' posts to build a community on LinkedIn. Consistency is key in everything, and LinkedIn is not an exception.
Nonetheless, avoid consistently doing the don't. So the LinkedIn algorithm won't be against you.
Even when the high-paying clients are not on your connection list observing you, your history will reflect your credibility. Hence, preparing for the client is the only way to get high-paying clients from LinkedIn.
How do I find my ideal clients on LinkedIn?
You find your ideal clients on LinkedIn by addressing your ideal client.
For instance;
if you are a graphic designer, your content should be based on educating your audience on why a graphic designer is needed in marketing. Tips and tricks of graphic design, obstacles you have encountered as a graphic designer, and most importantly how you have been able to overcome them. What is trending in the design niche?
All this content base is showing your expertise and if potential clients stumble on your post and profile, you can be sure to gain a high-paying client. You can also go on with cold messaging, and be lucky. But you devalued yourself by reaching out first.
Hence, how to get the ideal clients on LinkedIn has been extensively detailed above.
What is LinkedIn's strategy?
LinkedIn strategy is an effective marketing technique to achieve a set goal on the platform. This strategy focuses on displaying a brand identity and establishing authority on the platform. As a freelancer pondering on how to get clients on LinkedIn the guides detailed above are top strategies to attract a high-paying client.
How Do You Get A Big Audience On LinkedIn?
Networking is a prominent feature in all social media. And since you attract what you are, it is crucial you define your niche. This will foster the engagement process and enable you to gain a big audience on LinkedIn.
However, a large audience is not a free ticket to attracting high-paying clients on LinkedIn. Therefore, create content that is shareable, and savable (knowledgeable content on your niche). This is far better than solely focusing on getting a big audience.
What Content Is Most Popular On LinkedIn?
Because of the diversity on LinkedIn, no content type is superior to another. Nonetheless, the storytelling technique is a unique method to boost your engagement process.
Storytelling is a great hook that most people can connect with.
But, it will be boring if you don't vary your content type. Hence it is ideal to use all content types and figure out what your audience really likes.
Videos/picture content are great, only article posts are great also. Just make sure your contents are interchanged after a while.
Your post should not be predictable, but still, carry your value proposition.
Reference
https://www.themightymarketer.com/linkedin-freelancers/