How To Become an Unbeatable Content Marketer (Beginner 2022)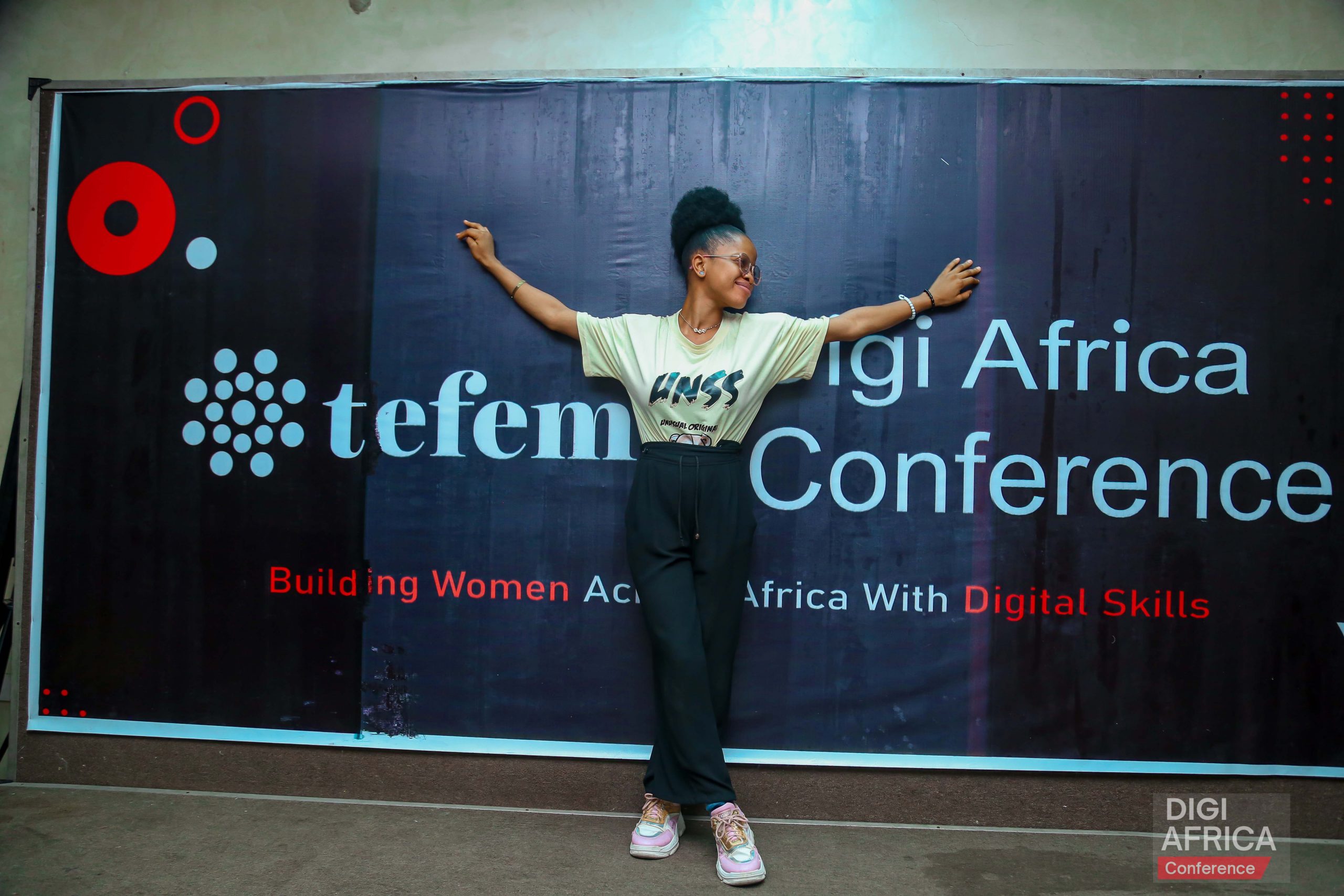 Want to become an Unbeatable Content Marketer even as a Beginner in 2022?
This blog post focuses on exposing everything you need to know about Content Marketing from the Beginner level to becoming a force to reckon. You can be a beginner at this and still beat your way through to the top.
So you are in the right place if you're just starting out as a beginner in Content Marketing or you've been in the business for a while and just need some information to step up your game and become an Unbeatable Content Marketer.
If you want to command great audience traction to your brand, then you must understand and apply some key principles in Content Marketing.
"Content is King"
The quote "Content is King" has never been more true in Marketing than in recent times.
For every business to thrive in the online space, great content is the driving force. And as more businesses are realizing this, they are currently in dire need of Content Marketers as a great percentage of their prospective customers are online. This makes Content Marketers to be in very high demand.
With creativity, the right strategy, right tools, right approach and right information you're on your way to standing out from among the many thousands of Content Marketers all over.
With all of the information provided in this post, you'll be able to build good customer relationships, improve your brand awareness, inform and educate your customers. This is all in a bid to drive down more leads and improve sales.
See also: 8 High paying Digital Skills
But first before we jump right into this article proper, we have outlined what this post will cover for easy navigation.
What this post would cover
What is Content Marketing?
Importance/benefits of Content Marketing
Content Marketing career options
Essentials to becoming a Content Marketer
Essential tools to handle as a Content Marketer
How do I become an Unbeatable Content Marketer in 2022?
What is Content Marketing?
Content Marketing has to do with the creating, publishing and distributing of content in form of articles, blogs, videos, or emails to a targeted audience.
It aims at creating and sharing relevant content in a bid to both keep current customers and target a wide and new audience by bringing solutions to their problems.
Content Marketing is one digital skill that helps put your brand out there.
Consistent release of content that informs people on how a brand can help solve their problems is key.
Content Marketing helps build trust and develop relationships with the customers, helps improve conversions and generate leads.
Importance/Benefits of Content Marketing
In this present time, content marketing has made waves across various industries.
Statistics according to Hubspot have shown that Content Marketing is more likely to generate a positive Return on investment (ROI) 13 times more than other marketing channels.
Kapost has also concluded that brands that use Content Marketing in their business strategy are able to capture organic traffic about 7.8 times more than those who do not.
Demand Metric asserts that Content Marketing generates 3 times as many leads than other marketing channels and costs 62% less than the others.
Other benefits include;
Defined brand personality
Increased brand awareness
Stronger brand affinity
Builds a community of loyal brand advocates
Generates quality leads
Content Marketing career options
Content Marketing diversifies into various categories and you could either choose what role you'd like to major in and become an expert.
Marketing Research Analyst
A content marketing research analyst is one who manages and secures the customers and company's databases. He performs data analysis on the content created by the writers based on keyword search of the brand's products. This information would in future times guide the content team on what works and how to bring in more returns.
Content manager
The content marketing manager manages projects and the other members of the content team. He knows the brand's voice and is able to adequately knit this voice into every content.
A content marketing manager only gets to this stage after going through some experiences working as a content specialist, and other roles in the content team.
Content Specialist
A content specialist is a content marketer who handles quite a number of responsibilities in the content marketing process. A content specialist would always do research for content and consumer trends. He thereafter uses this information to create contents that would keep consumers engaged or interested in a particular business or brand.
He develops the content strategies and works closely with the design team and other marketing team mates in putting the content out.
SEO Specialist
The Search engine optimization (SEO) specialist is in charge of optimizing the company's website in order to boost the brand's search engine ranking which will in turn generate leads. They sometimes create the content that they optimize but generally they ensure that every content that goes out is search engine optimized.
Social Media strategist
The social media strategist handles the creation of quality content for every of the company's social media platforms. He is always up to date with social media trends and doesn't fail to implement them while also attracting his target audience to the brand.
Content Editor
A content editor is part of the content marketing team responsible for proofreading and making edits on written work done by other creators. He develops effective content strategies in order to increase engagement of the users.
Essentials to becoming an Unbeatable Content Marketer
Creativity
Content Marketing has a lot to do with creativity. If you desire to become an Unbeatable Content Marketer you should have a high creative ability.
It is creativity that distinguishes your works from that of others.
Writing skills
Content Marketing involves a lot of writing and as such you must train yourself so much on how to write excellently and in a really compelling manner. If you're one who already enjoys writing, then you're on your way to succeeding already.
Research ability
For you to write in a compelling manner, you should have lots of information on your finger tips in order to keep the consumers coming for more. Research helps you discover the content needs of customers and then how to satisfy those needs.
Having a research oriented mindset is one way to stay top of your game.
Visual thinker
Every content marketer must have a strong imagination or be a visual thinker. This puts you in the shoes of your customers to know exactly how they feel and the solution they need.
Web Analytics
Data analysis tells a lot about how effective your content marketing strategies have been.
It tells about the overall performance of your campaigns and gives information about the return on investment (ROI).
Understanding of SEO
A good understanding of search engine optimization is key in Content Marketing. SEO contents are the kind of contents customers are willing to consume because they contain keywords that answers a question or solves a need.
Knowledge on Content Marketing Tools
There are quite a great number of tools that are available and accessible by every content marketer in his content creation process.
To become an unbeatable content marketer and take the lead in the game, you must seek to know how these tools may be helpful to you as you create your contents.
They all serve different purposes from the point of content ideation to research, writing, optimization, management, distribution and analytics up until the last stage process.
These tools are there to make the writing process easy and more efficient.
Therefore having a good knowledge on each one and how they work is really going to be a huge plus for you amongst other content marketers.
Essential tools to handle as a Content Marketer
Now you have known how important it is to have knowledge on some content marketing tools, let's briefly introduce some of them to you.
Google
Google has proven to be a great research tool for a long time now. Not only being a research tool, it has helped in generating Content ideas for the content marketer by suggesting terms in the search drop down "People also suggest" section and "Related searches".
With this, the content marketer knows what his audience are in need of solutions to and then he can build his strategy on this.
It has free access.
Google Trends
Google Trends give information as to how much a topic is of great relevance by backing it up with data. This helps the content marketer to make decisions on what content would most be appreciated by the consumers.
It has free access.
Google Docs
Google docs is every content writer's number one tool as it is used in drafting, editing and collaborating with other colleagues.
Blog articles are usually written on Google docs by the content marketer after which it can be edited and sent out for publishing.
It is a free tool.
Grammarly
Grammarly is a great content editing tool for grammar, spelling and punctuation checks.
It is not a completely free tool and as such has payment options.
Google Search Console
Is a free tool that helps in keyword research and gives information on how much growth your site is experiencing based on your content's performance.
Canva
Canva helps non-designers come up with simple yet attractive graphics for any content creation process.
It is a free tool that can be used by content marketers but also has a premium package that steps up the creation experience.
Unsplash
Unsplash is a tool with a large number of high quality photos available for free. In sourcing for great photos for your contents, Unsplash is a good platform for that.
Trello
Trello is a great tool for project management. It helps you to manage many tasks, keep track of them and monitor your progress on each one. It offers free access.
WordPress
WordPress is a content management system (CMS) used widely for website building. It possesses customizable templates and plug-ins to fit your desires and make the best of your website.
Ahrefs
Ahrefs is an SEO and content tool used to track keyword ranking and backlink data. It helps you to compare your competitor's website with yours, analyzing their keywords and traffic to discover what changes to effect for maximum results.
Google Analytics
Google Analytics is a free tool for evaluating website traffic and its overall behavior.
How do I become an Unbeatable Content Marketer in 2022?
If you had followed all of the information provided in this post from the beginning up until now then you are already on your way to becoming an Unbeatable Content Marketer.
You just need to apply all you have learnt and get started already. Create a blog and start your own game.
At TEFEM we train highly skilled creatives to stand out. You can consider getting more information about the training we provide by simply reaching out to us.
Conclusion
To stand out as a Content Marketer from the thousands of others, you must be ready to put in the necessary work. There is so much you can get if you are highly skilled and show great competence at what you do.
Frequently Asked Questions (FAQs)
Is Content Marketing a good career?
Content Marketing is a great career to pursue in 2022 because statistics has shown that it is a growing industry and would continue to experience increased growth in the coming years as more businesses are going digital.
Content Marketers would only become more sought after and if you're good in the game, you'll be earning as much as $55k and above per year.
Best content marketing course for beginners
If you're looking to start up a course as a beginner in content marketing , you may consider the courses offered by the following listed
Udemy
Coursera
Hubspot
TEFEM
Reliable soft
LinkedIn Learning
SEMrush
References