8 High Paying Digital Skills That are Solving Youth Unemployment in Nigeria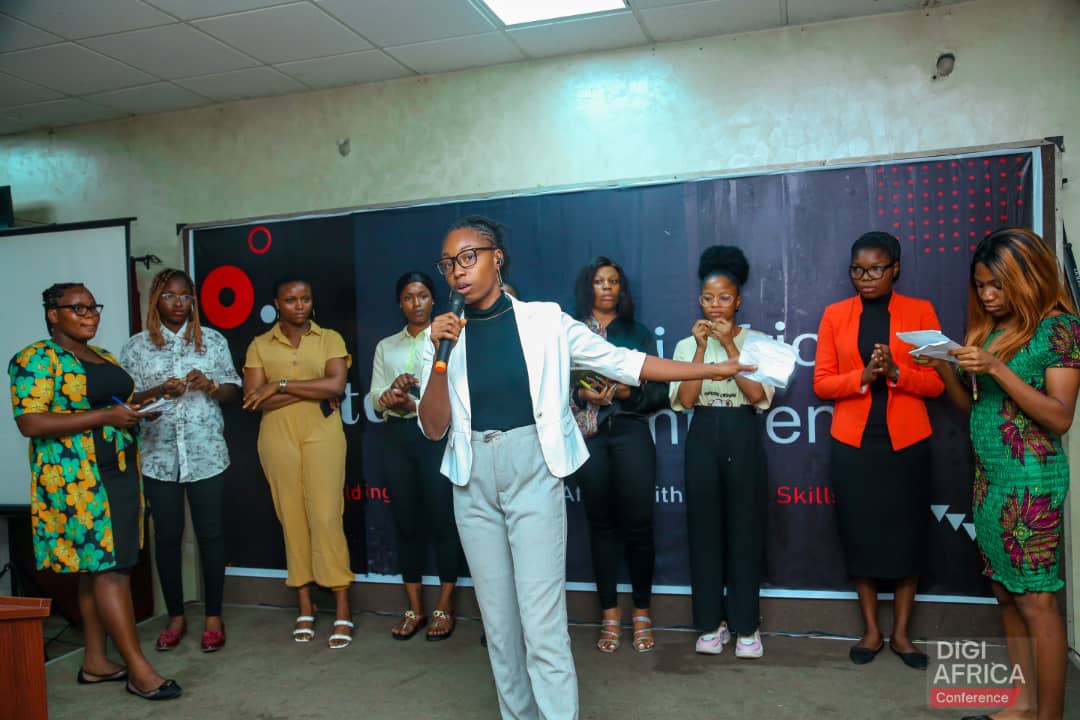 Digital Skills?
The new transition we have experienced lately in technology becoming a very integral part of the workspace has both provided opportunities for prospective employees and has also created a skill gap in operations.
This transition was greatly prompted by the advent of the pandemic, as businesses began to opt in for the digitization of their work operations thereby placing a high demand on technology and on those skilled in its use.
If only many youths can discover this and get equipped with various digital skills, the rate of unemployment would experience a drastic reduction.
However a lot of people, especially the youth are yet to discover how best to utilize this opportunity to get skilled and fill the gap.
What are Digital Skills?
Digital Skills has to do with the use of information technologies to create, share and promote information in the form of digital contents.
No doubt businesses need these skill sets in order to stay relevant and survive in their space.
This post will expose you to 8 Digital Skills every youth can engage in in order to reduce the rate of unemployment.
They include;
Web development
UX/UI Design
Graphic design
Data Analytics and science
Content Marketing
SEO Marketing
Email Marketing
Social media Marketing
Web development
Programming involves inputting a set of instructions into a computer in a language that it understands in order to get various tasks done.
Web development is a branch of programming and is an in-demand skill which is highly competitive.
Very recently technology has become a huge part of businesses and everyday life and it would only keep growing and never recede.
This is why there will always remain a high demand for skilled programmers who are efficient in various programming languages.
Web development involves building websites and apps to solve a specific need.
As such, every web developer must be skilled in programming languages like CSS, JavaScript and HTML in order to build and maintain websites.
A web developer can decide to either be a frontend, backend or a full stack developer.
Frontend developers are concerned about the resulting visual appearance of the website which the user interacts with while the backend developer concentrates on the behind the scenes part of the website that is only visible to the operator.
Full-stack developers specialize in both the frontend and backend of the web application. It may not be an easy task but they receive a higher pay than the frontend and backend developer.
Benefits of being a web developer
Website development is a job for the future and as such it would remain progressive. Venturing into it is very beneficial, you only have to remain top of your game by staying updated with the latest improvements.
Being a web developer allows you to work remotely. You can as well take up jobs for different companies as long as you can follow up each one effectively based on a schedule.
Web developers are paid really well for their job. It remains one of the highest paying jobs.
Web development helps the developer to improve on his creativity.
Every youth can begin his journey in web development by first learning the required programming languages. Then he can consider a more advanced course in web development.
UI/UX Design
User Interface (UI) and User Experience (UX) design are two different digital skills but they go together.
The UI designer deals with the proper structuring and layout of the application. They primarily decide the best order in which the various buttons, animations, screen transitions and others can be set to attend to the user's needs.
UI design is generally about how the app looks to the user.
The UX designer is involved in the design of the flow of activities as the users interact with the system. Based on the product design of the UX designer, the UI designer is able to build the layout.
Benefit of becoming a UX/UI designer
The position for UX/UI designers are in very high demand by businesses currently and would remain that way in the coming years. This is one good opportunity youths can take advantage of.
You can begin your career in UI/UX by opting for an intensive mentor-led course and then going for an advanced training course.
Graphics design
Graphics design involves the creation of highly exceptional art that communicates a message to an audience with the aid of visual and textual content.
Every graphics designer must have a good understanding of the use of tools like Photoshop, Corel draw, Illustrator etc in creating designs.
Graphic designers will remain in constant patronage as every brand would always need powerful graphics to build a unique identity and communicate with their customers.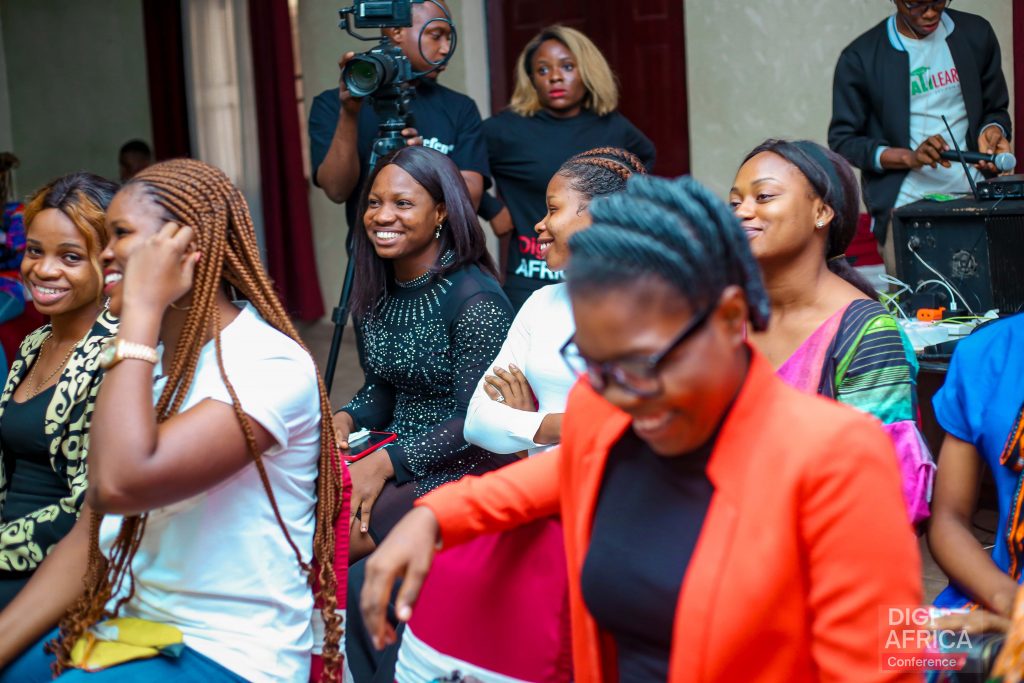 Benefits of learning graphic design
Graphic designers are always on the go as businesses will continually require graphic contents to send out on a regular basis.
They are paid really well for each design they produce.
Data Analytics and science
Data analytics is defined as "the process of inspecting, cleansing, transforming and modeling data to discover useful information that supports decision-making".
Every organization desires growth and this growth is achieved in the collation and analysis of relevant data that revolves around the consumers.
You can begin a career in data analytics by engaging in online bootcamps and making more research on it for personal development.
Content Marketing
Content Marketing has to do with the creating, publishing and distributing of content in form of articles, blogs, videos, or emails to a targeted audience.
Content Marketing is one digital skill that helps put the brand out there. Consistent release of content that informs people on how a brand can help solve their problems is key.
Businesses today are in dire need of content marketers as a great percentage of their prospective customers are online.
Content Marketing helps build trust and develop relationships with the customers, helps improve conversions and generate leads.
A great way to begin a career in Content Marketing is to look for reliable sources and learn online. Set your goals and be diligent to keep them. Start making posts and never stop improving.
TEFEM provides you a great platform to hone a skill in Content Marketing.
SEO Marketing
SEO stands for Search Engine Optimization.
Search Engine Optimization focuses on dragging traffic to your website or web page from free organic search results on search engines like Google.
The more visibility your website page has in search results, the greater your chances of attracting customers to your business or brand.
Search Engine Optimization remains a great tool in digital marketing because a large number of persons visit the internet every single day in search of solutions or information regarding a particular stuff.
Therefore getting trained as an SEO specialist is sure to keep you in the game of making money for yourself without an official employment.
Email Marketing
As old as the use of emails has been, it hasn't gone out of style. Every single year more people are turning to having an email where they can process a lot of transactions.
As a marketing channel, it has ranked as the best and most efficient mode of marketing.
Every other platform has a potential to crash at any time and this may leave your business hanging but a business who has strategically compiled an email list of his customers will keep on thriving without a hitch.
Email marketing therefore is the sending of commercial emails to potential customers in bid to build a relationship and generate leads for a business.
As a newbie into this you should learn from other experienced email marketers, do your own research,plan and start compiling your own email list.
Social media marketing
Beyond interacting with friends and getting updates on trends, social media is a great platform to build your brand, connect with a targeted audience and promote sales.
This may involve the creation of quality contents and engaging of followers (audience) on a regular basis.
This is more effective when proper plans and a content calendar is set up in order to avoid just posting spontaneously and aimlessly.
Apps like Facebook, Instagram, LinkedIn, Twitter, YouTube, Tiktok, Snapchat and others are great platforms to begin with. It is estimated that over 3 billion people use these social media platforms.
Now we know exactly where our audience is.. on the online space.
Social media marketing doesn't require so much of a training, just work on building great contents that are eye catchy and be strategic.. you'll do perfectly fine.
Captured here in this post are only a few out of the many existing digital skills that are in high demand.
You can make a choice based on your area of interest, get the needed training and certifications and begin a career in that line.
The spontaneous advance in technology has created a massive increase in demand for tech skills and as such young men and women can decide to utilize this opportunity and increase their chances of being employable.
References
Recommendations
10 very easy steps needed to transition into tech in 2022.
10 digital skills every lady should know in 2022.
What Tech skills can i learn in 2022 without using a laptop?
Do you feel we missed any high paying skill that is solving unemployment in Nigeria? Please let us know in the comment session.