8 Best Freelance Websites For Beginners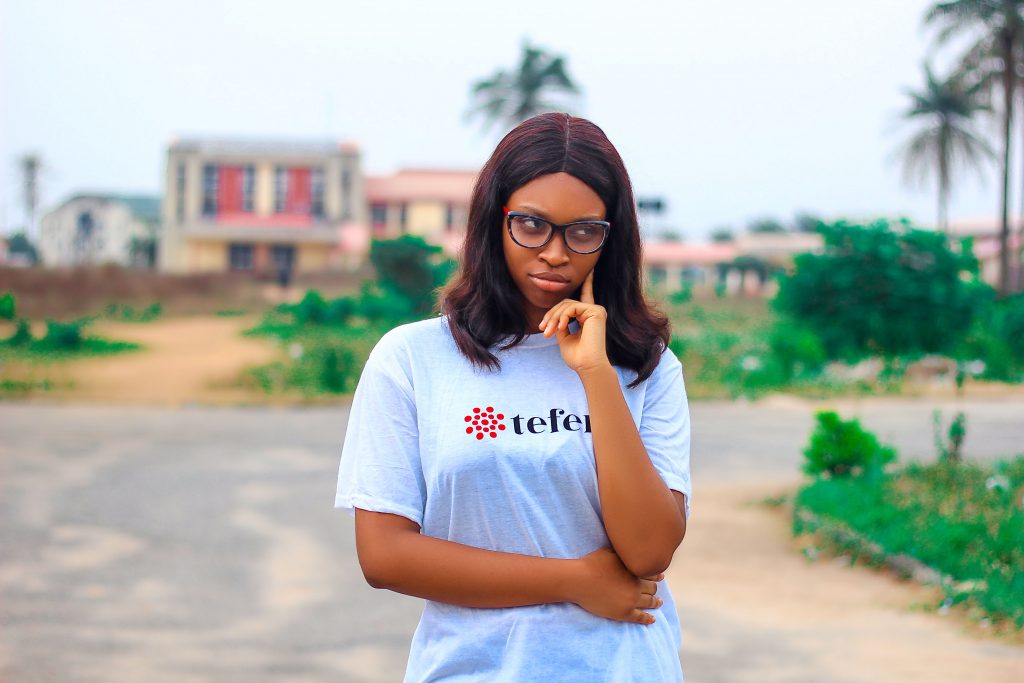 Here are the best freelance websites for beginners to earn extra income to work from home.
However, not all freelance websites may be suitable for you, because some are better than others. That's why we have compiled a list of the top eight freelance websites on the web today.
Furthermore, the freelance business has experienced a considerable increase in recent times. This is owing to the fact that there are more persons engaging in freelancing than there have ever been.
Companies are now including freelancing into their workforce. Since it offers flexibility by having to work with different freelancers thereby tapping into more innovative and creative minds. This could also waiver some additional costs that may apply when receiving a staff.
Working as a freelancer can be quite overwhelming at times when you have to deal with tasks and projects for different clients and meet up with each one. But if the services you offer are done basically out of passion then the story may be different for you.
Freelancing cuts across all skills that involve using a computer system to perform tasks these days and not only for creative industries.
Statistics have also shown that in a few years to come, freelancing would increase even more by a great percentage because more people are interested in making money online and in having to work remotely as opposed to the hustles and bustles of a full-time job.
In this post, we have compiled the best freelance websites beginners looking for jobs.
Also Read: 8 High Paying Digital Skills That are Solving Youth Unemployment in Nigeria
What is freelancing?
Freelancing can be described as having to work as a self-employed individual by taking up contract work from different companies or organizations which are referred to as clients.
Freelancing requires you to use your skills to provide services for multiple clients and not a single employer that the traditional work setting demands.
Also the type of job one can do as a freelancer enables him to deliver his services from just anywhere hence they work remotely and have the luxury of determining the number of hours to spend on each client's task and deciding the amount they ought to be paid per project.
The jobs a freelancer are known as "gigs" , more like saying contracts.
Also Read: Top 20 Benefits of Learning A Digital Skill
How do I become a freelancer?
1. Specify the kind of services you would like to offer.
The first thing you would want to do in setting out as a freelancer is to define the kind of services you can offer based on your skill set.
If there are some areas that still need some sharpening, you may want to give yourself more training and learning before starting out.
You also need to determine if you'd like to go full-time or run it alongside your 9-5 paid job.
But as a newbie, it is advisable you maintain your 9-5 job while freelancing at your most available spare time because you may not get the gigs rolling in just yet at a constant rate and you wouldn't want to go really broke and get frustrated.
Seek the relevant training, and running your freelance gigs as they come while you work is a great way to start as a freelancer.
2. Find a platform and your target audience
There are a number of existing websites created purposefully to connect customers with skilled freelancers and freelancers with potential clients.
While these platforms serve this purpose, there are still ways of finding your target audience on social media handles like LinkedIn. Hence, put yourself out there and start the services you offer. Or how you can proffer solutions to your customer's problems are a great way to attract your clients to yourself. Moreover, this article is fully detailed with the best freelance websites for beginners.
3. Build your profile
After making a choice of the platform you'd want to settle with as a freelancer, next thing is to set up your profile.
Your profile is the first point of attraction to your potential clients. They would only become interested afterward if they are satisfied with the skills, experience, and projects you have listed on your profile.
Futhermore, make sure to include all of your skill sets and capabilities (but must be true). After doing this, you would have some contracts to work on in no time.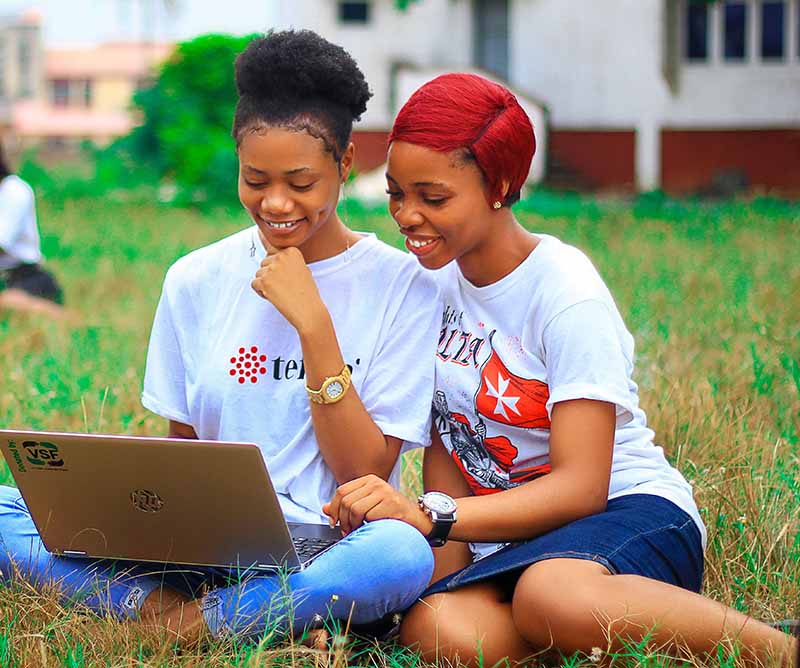 4. Create a portfolio with past jobs
Organizations would basically seek those that have garnered quite a lot of experience on a particular work before they make a decision to work with you.
How then can a newbie in the biz thrive?
-You can start off by offering services for those in close contact with you. Moreover, they trust your capabilities- hence, attract them by charging at a very subsidized rate.
Over time, you would have gotten some experience working on those projects. Invariably you are building your portfolio and would pose you to be the best man for the job by clients.
5. Determine your pricing structure
Research and find out from other freelancers how much it costs to render a particular service.
This would help you decide on what price tag to set for each gig. Although the amount to be requested is usually based on the peculiarity of the work.
As a beginner, it is not ideal for you to give the same price tag for a service with a professional who has been in the biz for years. This does not also mean that you should underprice yourself.
Just carefully plan out a price that would cover the cost of doing the job and have some amount remaining as your profit.
Also Read: 10 Digital Skills Every Lady Should Know IN 2022.
6. Maintain a relationship with your clients
After working with a number of clients on different projects, try to maintain a good relationship with them.
Give the best of services to your clients thereby causing them to return with more gigs for you and even give recommendations to others. You'd have access to more customers if you're able to keep a good relationship with your customers.
7. Develop your skills
To stay relevant, keep developing yourself.
As time goes on, new and improved ways of doing stuff will keep emerging. Make sure you're updated with the new developments. One trick is, to stay within their community and subscribe to their newsletter.
What's in freelancing for me?
Freelancing has seen a great rise in recent times due to the large number of people that are becoming freelancers.
Freelancing benefits include;
Flexibility in work schedule and location.
Liberty to manage the business on your own and decide on which client to work for.
Decisions on service rates are in total control of the freelancer.
Privilege to work on diverse kinds of projects and topics. On the goodside, you are expanding your knowledge and bringing in more fun as you work.
Best Freelance Websites To Look Out For As A Beginner
1. Fiverr
Fiverr is one very popular website for freelancing that connects business owners with freelancers.
The platform provides a template for freelancers to interact with the clients and agree on which desired service and at what rates.
Fiverr has a built-in systems of payment on the platform credit freelancers once they are done with a work.
Although the platform allows for free registration at the start, it charges some commission on each project undertaken. This implies that after payments, the platform deducts a particular percentage and makes available the rest for withdrawal by the seller (freelancer). Another disadvantage is the long payment process it goes through.
Asides from these, Fiverr is one of the best freelance websites for beginners. Especially if you offer services around web development and digital marketing.
2. Upwork
Upwork is one other great website for finding freelance work irrespective of whatever skill set you to possess.
There are so many organizations in search of freelancers on the platform, both the big companies and the small organizations. It is indeed a great place to get connected with a client who is in need of your service.
On the platform, there is lots of competition because you could have quite a number of proposals for one project and in such a case you wouldn't have the luxury of bidding.
Starting out with Upwork, ensure that you fill out your profile really well making sure to include all the important details about yourself, expertise, and work experience. The companies decide if you qualify for a particular project.
Upwork also charges a commission fee for each project work but this tends to reduce considerably over time especially if the rate at which you take up jobs on a regular basis increases.
Go on there and sell yourself!
3. Freelancer
The freelancer website is one that has a wide range of expertise. Therefore, making it one of the best freelance websites for beginners to search for opportunities. Therefore, making it easy for clients to easily locate the best fit for any type of project.
Just like other freelance platforms.
After completing a freelancer job, you'll receive full payment for your service and would only give commissions to the website if you participate in contests or fixed projects that ordinarily would earn you some money.
The withdrawal options are through PayPal or wire transfer.
Freelancer.com is a good option for every freelancer.
Also Read: Opportunities For Women In Tech || The 10 Steps To Gain Employment In Tech
4. People per Hour
People per Hour works by pairing clients with freelancers.
On people per hour, freelancers would create a profile on the platform which is for free.
Clients are usually required to submit their project scope, after which the system analyzes the details and matches the project with qualified freelancers for the job.
The freelancers are then invited to submit their proposals and set their prices to get the job done.
People per Hour like most other websites charge a fee per project and have a built-in system to secure payments.
5. Behance
Behance functions like a networking site where you'd have other people's posts appear on your feed once you follow them.
It connects creative talents that are basically into the design and is a great place to get discovered by potential clients who are in search of creative freelancers.
On Behance, job recommendations are given based on the freelancer's skills-set and expertise as has been stated on their profiles.
Freelancers involved in animations, web design, app development, illustrations, and graphics design would find Behance a great platform to be.
6. Toptal
Toptal is a freelance website that connects highly-qualified freelancers with big companies. These freelancers would undergo quite a rigorous screening process before only a few, which is usually the top 3%, eventually make it to the platform.
Making it to the platform gives you access to various job postings from top companies like Shopify, Duolingo, and some others.
After working on a project, you'll get to receive payments in full from the clients via PayPal or a local bank transfer.
7. Simply Hired
Simply Hired platform goes beyond connecting job opportunities to freelancers to making available free job tools like a resume builder and salary estimator.
The website doesn't charge companies for making job postings which thereby opens a great door of opportunities to access.
Being a freelancer on Simply Hired you do not necessarily have to create a profile before you can navigate through the website but then you may not be able to access some job tools until you have a profile.
8. LinkedIn
LinkedIn is a great platform for professionals to connect and interact with each other.
It also presents itself as a platform to connect with clients who are in need of your expertise as a freelancer.
First, you have to sign up and update your profile with as much information that puts you out as the best fit for a particular project.
Build your network and learn from other creative minds on the platform.
Constantly making posts about your job experience and services is liable to attract gigs to you.
LinkedIn also has a way of bringing job postings to you based on related keywords search.
FREQUENTLY ASKED QUESTIONS
What types of contracts do you attract as a freelancer?
There are various job opportunities available for freelancers, especially recently when it isn't limited anymore to creative industries. You just have to search out the best platform where you can find your target audience who may be interested in your services.
Below is a list of job offers for freelancers but are not limited to these;
Designers
Programmers
Writers
Videographers
SEO Professionals
Marketing personnel
Is freelancing difficult?
Freelancing doesn't get to be very easy especially when you have lots of projects to attend to at a very limited space of time.
Sometimes you may even spend more hours working than a full-time job. You may experience working late into the night and many sleepless nights just so you can keep up with your client's demands and maintain a good relationship with your customers.
Conclusion
Freelancing has proven to be a great way to generate income while following after your passions and putting your skills to use.
Decide on which platform is best for you and start already. We hope you enjoy our list and find it useful when choosing a freelance website.
Remember, if you don't see a site listed here as one of the best freelance websites for beginners, it doesn't mean it isn't good. It just means they haven't been added yet.
References