10 Digital Skills Every Lady Should Know IN 2022.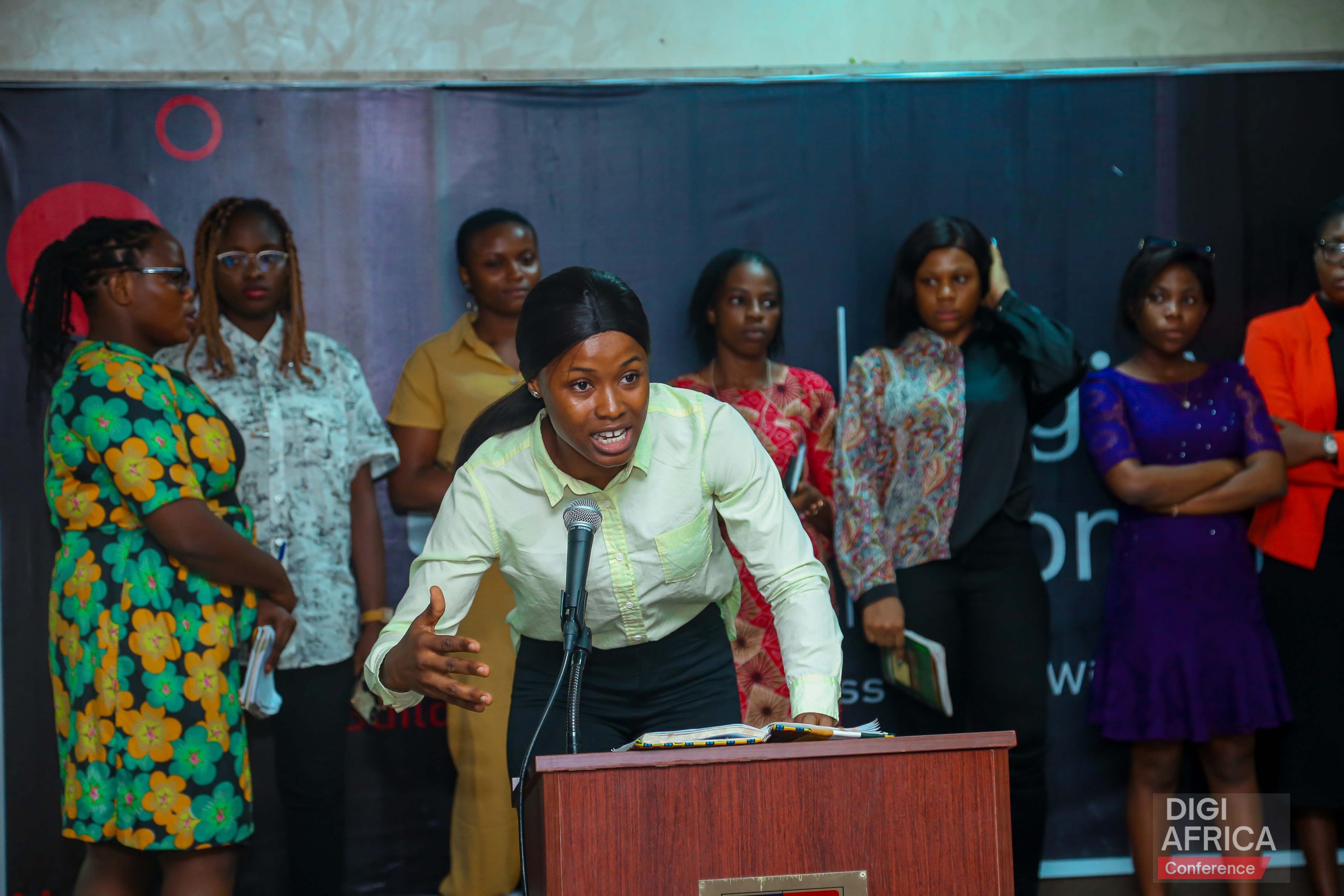 Susan stood transfixed as she observed a group of students dancing on the street passionately. She was fascinated and couldn't help but imagined how far they would go. She thought about how much money they would make if only they can take these skills of theirs to the next level. Given the opportunity, she won't mind teaching them a thing or two about digitalizing their skills to enable them better positioned for the global market.
The world as we know it today has evolved tremendously from the analogy to the digital world. The digital space is on the increase daily with organizations relying more on the use of several digital tools and artificial intelligence (AI) to perform a significant part of their operations. As a student in this era, acquiring digital skills is not a luxury but a necessity.
To be better positioned for the global market, there are some key digital skills every student should learn. In this article, we've highlighted ten of them below
SOCIAL MEDIA MARKETING SKILLS
Social media marketing has become a key tool for marketing, because of its ability to reach potential customers beyond your physical reach. A good social media marketing skill opens you up to the world, from the comfort of your home or officer. Earning a living as a social media manager opens the door for you to work in various industries simultaneously. Different organizations, celebrities and even individuals recognize the power of social media tools to the extent that some employ the services of a social media manager. With companies having more than one account on different social media handles, the services of a social media manager are always on the increase.
A social media manager is principally responsible for creating the social media strategy and driving engagement to the social media channels. To be good at what you do, as social media manager you need to have an eye for design, be flexible, be good at including good captions on the designs, have good customer service skills and have adequate knowledge of the most influential social media type to run the brand. Social media marketing is far beyond the likes and comments on a post or the content you post daily just because you feel obligated to post. It is about posting good content with the ability to strengthen them for engagement and the relationship between brands and their audiences.
Still don't understand social media marketing? Just read on!
The yearly increase in the use of social media increases your chances of acquiring potential customers, hence there is a constant need to create content that will redirect customers to the company's website. The goal is to drive traffic and turn them into loyal clients, and provide good customer service to the customer who may need further information about the brand.
Essentially, a school that recognizes the considerable influence of social media in our society and business as a whole will provide the potential graduate with skills beyond their field of study to make them valuable to the society and firm they find themselves in.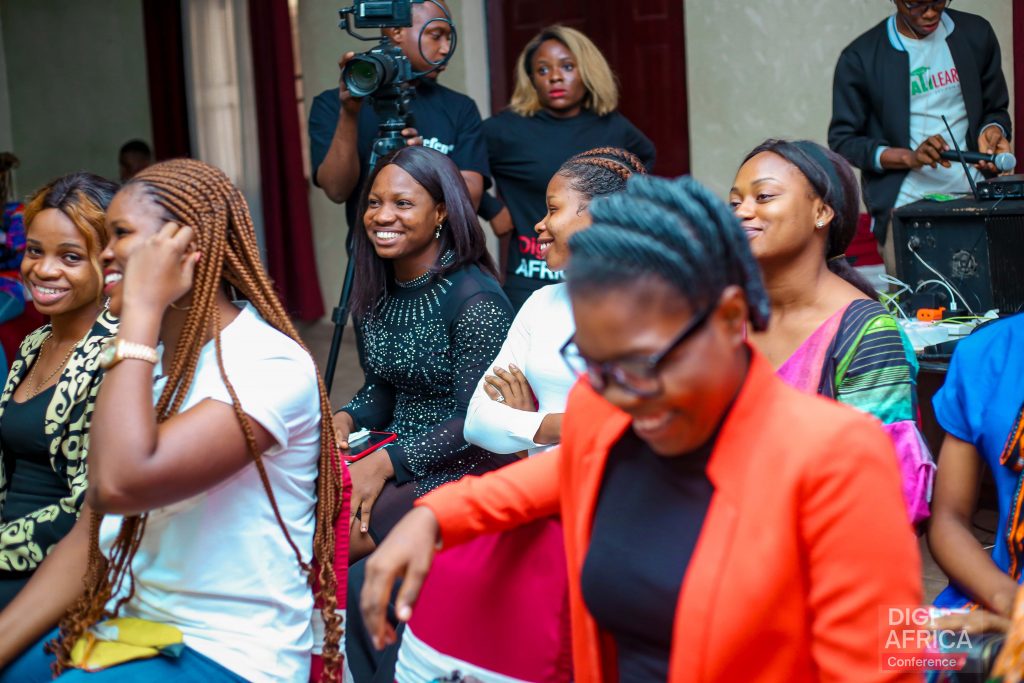 CONTENT MARKETING SKILLS
Content marketing is a type of marketing that focuses on creating content in form of articles, blogs, podcasts, emails and videos for a target audience. A content marketer who spends all day maximizing the best keywords but without good content to connect to the audience is a waste of time and resources.
A content marketer doesn't just create well-written content but is required to create contents that will turn consumers' interest into sales. For an individual who is new to the content marketing world, it is pertinent to know that it involves a whole lot of dedication ranging from the constant update of websites to their social media audiences regularly.
Identifying your area of interest with the intent of creating a niche before you start will help streamline your content. Identifying the class and type of audience, what you require from your audience etc. will serve as a guide for the content. Lastly, you can either sell your content offline or online
With a piece of knowledge in content marketing, the student can leverage this skill to set them up individually as a freelancer or enable them to gain an upper hand in any industry.
DATA ANALYTICS SKILLS
Data analysis is the interpretation of raw data. A data analyst uses his technical skills to analyze data and make data-driven decisions for better business insight. The use of algorithms, programs and artificial intelligence has helped increase the efficiency of data analysis. This skill ensures the business understands what the consumer wants and how to satisfy their want.
Before deciding to become a data analyst, just like content marketing, there's a need to decide on your area of speciality. Do you wish to specialize in descriptive, predictive or prescriptive analyses? To be a successful data analyst you must have prior knowledge of tools like spreadsheet SQL & tableau and a keen eye for data visualization.
If you are interested in working as a data analyst your task includes but is not limited to collecting data and interpreting them to solve a problem. You must learn to work on projects with real data, create a portfolio of your works, showcase your results etc. Data can be collected from different sources.
Students who desire to function in this space should consider taking either physical or online courses from accredited institutions.
COMPUTER CODING SKILLS
Computer coding is the use of programing language to give instructions to the computer. Possessing skills in coding creates an avenue to build various computer software, games, apps, websites etc. Understanding the framework of computer and machine language allows the programmer to create and function in the digital world.
Our world is becoming digital, thus coding is the future language. It is the central base for jobs like software development. Currently, in the world, there is a shortage of people with skills in coding, especially since it is in high demand in the global industry. To be a successful coder you need to be talented in mathematics, writing, inquisitive and self-motivated. but basic skills like problem-solving, communication, writing skills etc. need to be mastered before attempting to learn the coding.
A skill in coding is of paramount importance to professionals that work with information technology, engineering, business etc. As a student, learning these skills gives you an edge over your peers on the same level.
MICROSOFT OFFICE SKILLS
Microsoft office skill is a skill needed by all individuals who wish to use Microsoft Office programs. It is a skill required for almost all professions and its knowledge is a requirement when applying for jobs or completing basic computer tasks. Due to the increased usage and the accessibility of technology, every organization assumes employees should possess them before applying for a job. Mastery of one or more programs under Microsoft creates an aura of professionalism irrespective of the field you desire. Some of these programs include but are not limited to Microsoft Word, PowerPoint, Excel etc.
Skills like Excel are tools used for mathematical functions, tabulation of data, charts, accounting, data entry, visual graphs, programming etc. It is even more accessible and easy to learn because it works on all mobile platforms with many functions like pivot tables, graphs and bar charts are included.
The use of Microsoft Word has been made easy and accessible in its usage. Just like excel, it is also available on all mobile platforms as well as the computer. It is a word-processing program, designed to help create professional value documents that help in organizing and writing documents well and capably.
Possessing a good knowledge of the use and mastery of the Microsoft office program would help ease the workload itemizing and listing them would also boost and distinguish your resume as a student in the professional industry.
WEB DESIGN SKILLS
Website designers are professionals who use both technical computer coding abilities and creative design techniques to develop web pages. It is a skill often in high demand and learning the skills is necessary to work as a successful web designer to help you prepare for a career in the digital design field.
Becoming a professional in web design is not very difficult because resources are readily available online. These resources teach step by step process of becoming a web designer, it is through constant practise and application that you can develop and hone your skills as a web designer. There isn't much need for you to be tech-inclined before learning web design, as long as you are passionate about and have a can-do spirit you will do just fine. A web designer should have basic knowledge of simple programming languages like HTML, JavaScript, CSS, flash, etc.
The web designer creates the design and layout of a website or web pages. They also work on existing web pages, either through updates, correcting errors or general maintenance. They often get inspiration from any and everything around them, interpreting them in their visual design. As a web designer, once you are good at what you do, in no time, you start earning and clearing all your bills
UI/UX DESIGN SKILLS
User Interface (UI) is concerned with the visual and general look of a product design while User Experience (UX) refers to the technical and analytical field it simply means how a product should work and is more concerned with the customer's experience or journey in the use of the product design. UX takes into account the tasks, devices or context of our users and also delves deep into the root of what the problem is and what is the optimal solution in that particular scenario. UI takes into account what users can see icons, buttons, colours scheme, typography, menu bars etc. In the words of Jonathan Widawski, CEO at Maze "Imagine you're designing a house. UX would be the foundation, while UI would be the paint and furniture."
These skills are in high demand for businesses that have an online presence. UI & UX are different but they are related. UX enhances the users' satisfaction and how users feel when using the product design. It takes into account the possible challenges like the ease of use, ability to run the product effectively and accomplish the desired task. In designing, UX designs come before the UI designs, since UX design is the foundation of the product design, UI is the body of the product design. UI design is suitable for someone who wants to focus on the visual aspect, the general look of the design or product. UX design is good for those that want to use analysis to help a business meet user needs.
As a designer, there is a need to carry out research and find out what the users want you rather than assume. It is always advisable to carry out general surveys, market surveys, conduct interviews etc. before starting.
Students who start early will always have an edge over their peers and also create an avenue to generate possible income while schooling.
TYPING SKILLS
Typing is an important skill in the digital space and is a skill everyone should learn and master, it helps you to work easily on a computer or any other device that has a keyboard in it. A student's ability to type smoothly enables them to focus on what they're typing and how to type, honing this skill allows them to share their thoughts and works quickly, and send them to their supervisors or teachers.
As a result of digitalization, there isn't much need for you to be at a particular fixed location or position to type, it can be done remotely and even on mobile devices too. It is much more efficient than using paper and pen. Although typing may seem simple, it has its technique ad methodology. It can be learned through the use of different software or by enrolling in an online class to brush up your skills.
A student should aim to be able to type an average of 40 to 50 words per minute if they want to stand out as a good typist or intend to go into programming.
PAY-PER-CLICK MARKETING SKILLS
Pay-per-click (PPC) is a type of internet marketing where advertisers pay a fee whenever one of their ads is clicked. This means you only pay for advertising if your ad is clicked on. Organizations use it as a way of purchasing visitors to their site rather than earning them organically. Brands tend to use this method of marketing when they want to direct traffic quickly to their social media page or website.
The use of Search engines advertising (SEA) is one of the most effective forms of PPC, it allows an organization to get lots of visibility when they bid for advert placement on search engines (like google, yahoo, Bing etc.) through the use of Search Engine Optimization (SEO) words. Once a word associated with a brand or its function is typed, the SEA brings up adverts that are related to the organization.
The big secret about par-per- click marketing is in the next paragraph
Companies invest and budget sufficient funds to engage in PPC marketing, this is to ensure they always appear on the search engine's top page. All this effort is geared toward driving traffic to their website and social media pages; this, in turn, will lead to an increase in sales, customer base and followers.
Students should have an in-depth or basic understanding of the function of PPC and what it means in terms of the cost of clicks to an advertiser. TEFEM has a broad range of resources students can harness and take advantage of.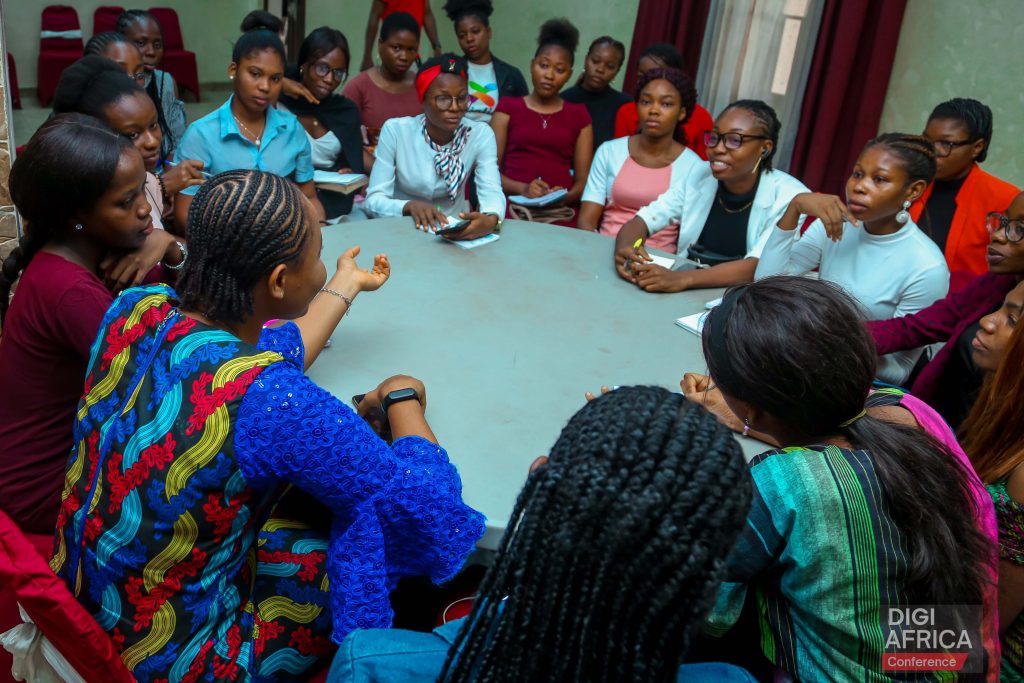 GRAPHICS DESIGN SKILLS
This is the use of visual content to communicate and pass a message across to a targeted audience for a specific purpose. Messages can be communicated in diverse ways, for example, the design of a product logo like Chicken republic speaks for itself before one gets to know that it's a restaurant. It involves telling your story with the use of images and fonts and being good with details.
This skill is not without its rules and requirements, a good graphic designer must be good with colour combinations, have an active imagination, and also be a creative intellectual. Some of the basic principles to obey in graphic designs are the rules on typography, hierarchy, the use of appropriate colour palettes, combinations of different shapes etc. A graphic designer can work as a freelancer in any industry ranging from a newspaper columnist, magazine, church, fitness industry etc.
This is a skill that does who love technology, and innovations with active imaginations would enjoy greatly. Learning and mastery of this skill can be used professionally and personally.
Conclusion
we live in a century that requires everyone to be fully knowledgeable in all forms of digital skills, some students will end up either seeking paid employment or creating employment for others, either way, proficiency in any of these skills will always be a plus.
And with the advance in technology, both paid and free resources abound on the internet, plus several mobile applications have been developed to make access to them quite easily. You would be doing yourself a disservice by not taking advantage of these skills while you are a student with loads of free time on your hands. Make up your mind today and take the plunge, a stitch in time saves nine.
Reference
https://digitalmarketinginstitute.com/blog/10-digital-skills-that-can-make-students-instantly-employable
https://www.projecttopics.org/10-hot-digital-skills-college-students-must-acquire.html/amp
All pictures were downloaded from the google search engine.