Top10 Platforms to Learn a Digital Skill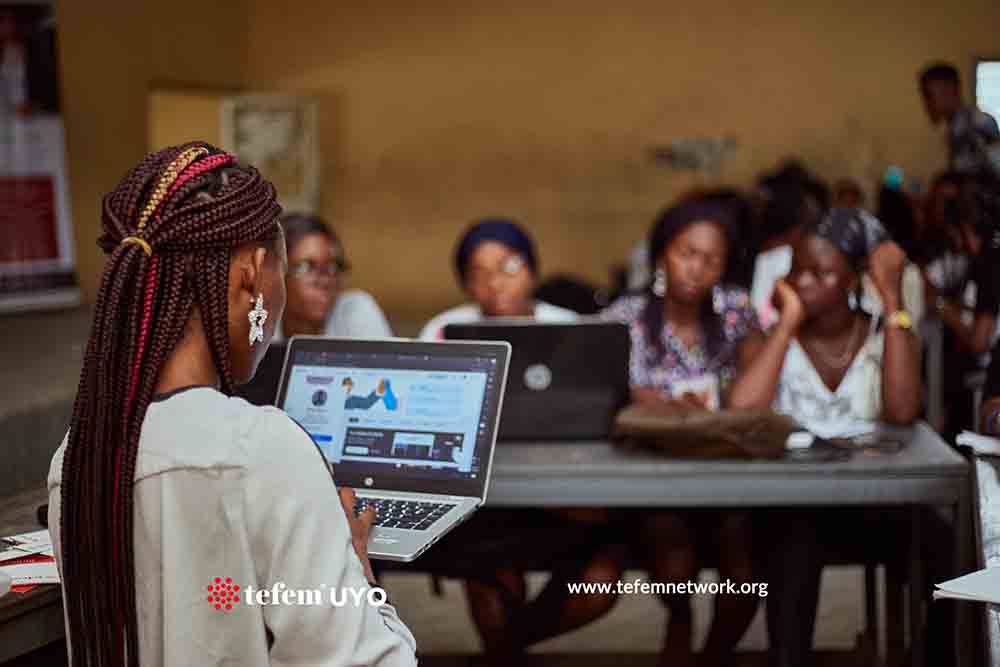 Getting a tech certificate to show off your credibility is not hard anymore, here are the best online platforms to learn digital skills.With the rise in new technologies and increase in internet usage, our traditional classroom learning has slowly begun to give-way for online education.
The online learning system offers a wide range of learning opportunities that can be accessed wherever and at whatever time you choose, you only have to get a workable internet and your device to get started.
This blog post is set to inform you of 10 best online platforms to learn digital skills. But before then we'll quickly go over the advantages of opting in for online learning.
Also Read: 8 Reasons Tech Salaries Are High
Advantages of Online Learning
1. Allows for flexibility in learning.
Learning online allows you to learn at your own pace and timing unlike the traditional way of learning in a classroom. Both the tutor and student experience so much flexibility during the learning process.
2. It is cost-effective.
Online learning platforms have proven to be way cheaper as compared to physical classroom learning. This is because most of these online platforms release well-packaged courses for FREE to anyone and even issue certificates after completion. Although some may allow you access to the courses for free and require that you pay a little fee to obtain the certificate. Either way, it still is a very cost-effective way to learn.
3. Offers A Wide Range Of Programs.
The internet provides a wide range of programs and even platforms to select from. All you would ever desire to learn are already uploaded for you.
4. Access To Content Is Unlimited.
All of the program materials like notes and videos can be stored and accessed at whatsoever time it pleases the student. You would have to upload them and make reference to them at any time.
5. Frequent Updates.
Due to the frequent adjustment to accommodate learners, the online courses are regularly updated with more information over time. This would keep you up to date with the latest information or advancements in any program.
6. It Is Accessible.
Online courses are very much accessible by just everyone regardless of their location or environment. From anywhere in the world you could learn from a top international university and be certified in your field of expertise.
What is a Digital Skill?
Digital Skills have to do with the use of information technologies to create, share and promote information in the form of digital content.
Digital skills are those skills that help us use technology effectively. These include things like using social media, creating websites, emailing, texting, etc. They are also known as computer skills.
Nonetheless, you learn these skills at any age, so you don't need to fear when learning.
Why learn a Digital Skill
With the fast pace at which information technology is taking up the workspace, learning a digital skill has become the next big thing.
Modern work systems have incorporated the use of digital skills in almost all operations, and so digital skills have become essential skills.
Learning a digital skill is one way to gain access to modern organizations that are currently concerned about leading their mode of operations in the digital sense.
The online learning platforms have provided a lot of opportunities to learn these digital skills remotely and become a pro at them.
Also Read: 10 Digital Skills Every Lady Should Know IN 2022.
Types of Digital Skill
There exists a great number of digital skill sets in very high demand in the world today. Some of which are below and you can learn them from The Female Media Network;
Web and App development
UX/UI Design
Graphic design
Data Analytics and science
Copywriting
Content Marketing
SEO Marketing
Email Marketing
Social media Marketing
Best Online Platforms To Learn Various Digital Skills
We have been able to compile about 10 online platforms to consider when looking out for digital skills learning.
#1. Coursera
Coursera is one of the top online platforms that offer massive open online courses with certificates from world-class universities and companies.
Furthermore, have a wide range of selections of courses from which you can pick. You can learn courses like Data Science, Digital Marketing, Programming, Machine Learning, and others on the platform.
Coursera offers the courses for FREE but would often demand a fee for the certificate of learning.
#2. Udacity
Udacity is a great learning platform and a profit-oriented organization that offers courses at a fee.
However, there are a number of courses that are completely free but you may not get a certificate after learning.
Udacity focuses on training highly skilled individuals pursuing a career in tech and their courses range around Programming and development, Data Science, Digital Marketing, Artificial Intelligence, Business, and other digital tech skills.
#3. EdX
This is a nonprofit-oriented educational organization that offers massive open online courses and a number of university-level courses in a wide range of disciplines.
Moreover, their courses are usually from worldwide leading universities like Harvard, MIT, Berkeley, and some others making them of a high standard.
They offer more than 2000 FREE courses but without certificates.
To earn a certificate you would have to make some payments.
#4. Udemy
Udemy is an online learning platform that offers the widest variety of courses which is over 150,000 and has a great number of students learning on it worldwide.
They have different categories of courses you could choose from, like Business, Development, IT and Software, Accounting, Personal Development, and so many others.
However, only their paid courses offer a certificate of completion while the free courses do not offer a certificate of completion.
#5. Code Academy
This is one of the best online platforms for code learning. Although they go beyond coding to offer courses on web development, computer science, and other related skills.
They offer a great learning experience to their students by giving projects, quizzes, and other unique features.
Code Academy has a basic package that is free but only gets you past the basic courses. However, the paid ones are very vital for a more professional level of learning.
Also Read: Top 20 Benefits of Learning A Digital Skill
#6. Pluralsight
Pluralsight is an online learning platform that focuses on the training of individuals in tech-based professions.
The courses are mostly on software development, Data Analytics and Science, IT operations, Information and cyber security, Machine Learning, and Leadership.
It offers a subscription-based service which makes it a paid platform.
#7. Future Learn
Future Learn is an online learning platform that works with top institutions and organizations around the world to offer high-quality learning courses.
They offer over 1000 courses which span a huge range of topics.
Future Learn offers free courses to learners and may require an upgrade by the participant in order to get a certificate. However, in some cases, they have had sponsors who have helped to allow learners to earn a free certificate and have access to the learning materials for as long as possible.
They offer Digital Skill courses like Digital Marketing, Artificial Intelligence, Programming, User Experience, Data Analytics, Social media marketing, and others.
#8. Hubspot Academy
Hubspot Academy is known for its inbound marketing, sales, and customer/ service support training.
The courses they offer are based on Digital Marketing with skills like Social media marketing, Content marketing, SEO, Email marketing, Inbound sales, Advertising and so many more.
They offer free and paid certification courses.
#9. Skillshare
Skillshare offers courses that revolve around Creativity.
Nonetheless, they focus on training individuals in creative skills like Photography, Illustration, Graphic design, Video and Animation, Fine Art, and drawing amongst others.
By beginning the learning process on the platform, you gain a FREE trial for a period of time after which you would have to make payments in order to explore more and enjoy the learning experience.
Skillshare does not offer a certificate of completion after learning but they instead employ the show of projects to demonstrate learning experience.
#10. LinkedIn Learning
LinkedIn Learning is an online learning platform with over 16,000+ courses taught by leading professionals.
Meanwhile, it has proven to be a great platform to learn digital skills which may include Software development, Graphic design, Digital Marketing, Data Analytics, and others.
Every student is given a one-month FREE trial to learn a number of skills and get certified after which he would have to sign up to the platform to keep on enjoying the awesome learning experience.
Frequently Asked Questions
Can A Digital Skill Be Learned Online?
With the way, information technology has experienced great innovations,  learning just about anything from the comfort of your home is very much possible.
Learning a digital skill online is. Therefore, possible and should be greatly harnessed in such times as this when everything is suddenly going digital.
How Fast Can I Learn Online?
Learning online is way different from the traditional way of learning in a classroom.
You may need some level of discipline in order to make much progress through the learning process. Once this is in place, you would be able to learn as much you desire to in such little time.
Conclusion
From all of the information given we can see that learning a digital skill does not require so much and can be acquired by anyone in the very comfort of your home. You would only need your internet, device, and maybe a little over your lunch money to get trained by professionals and receive certifications.
References